If you are receiving a social grant illegally, you could soon be facing the full might of the law and end up behind bars.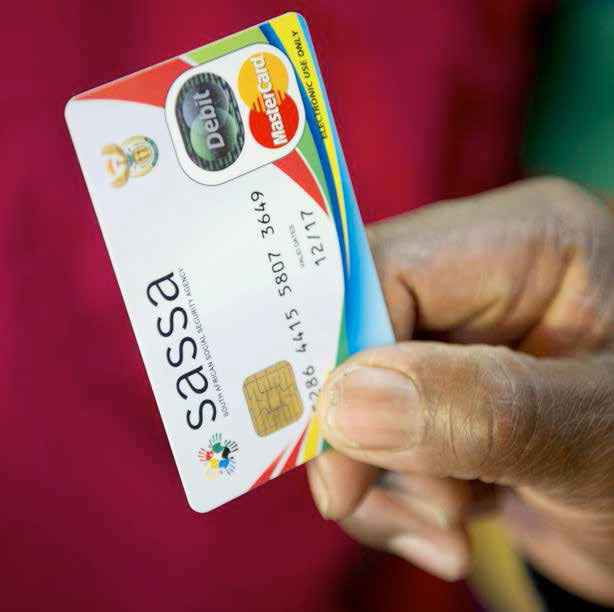 The South African Social Security Agency (SASSA) has stepped up efforts to root out fraud and corruption in the social grant system and the results are beginning to show.
The agency has taken legal steps against officials and members of the public who have defrauded the system.
According to Renay Ogle, of SASSA's Fraud Management Unit, the agency will show no mercy to the public or employees who are caught up in social grant fraud. "Social grant fraud and corruption does not pay. Do not continue with it and never get involved with it because you will be caught, investigated, arrested, prosecuted, convicted, jailed and separated from your family," she warned.
Since April 2012 about 56 members of the public have been arrested for their involvement in social grant fraud and corruption. SASSA employees who were on the wrong side of the law have also found themselves in trouble.
The most prominent case involves SASSA's head of communication Paseka Letsatsi, former ANC Youth League treasurer Pule Mabe and Kabedi Ramosa, who have been implicated in a scam that allegedly defrauded the agency of a large amount of The Anti-corruption Hotline is 0800 60 10 11 or 0800 701 701. money. The three are on bail and Letsatsi has since gone on voluntary special leave. Many other officials have been suspended, dismissed or convicted for their fraudulent activities.
According to the agency, 7 734 fraud and corruption cases were reported in the 2012/2013 financial year.
By the end of August 2013, 1 537 cases had been closed and 3 932 investigations finalised. The amount involved in the finalised investigations totalled R60 million with R1.2 million recovered.
From 1 April to 31 July 2013, 1 112 cases were finalised. The value of the finalised cases was R 4 million, of which R 203 050 was recovered.
By September 2013, SASSA was investigating 6 792 suspicious grants involving 216 SASSA employees to the value R93 million. According to Ogle, measures put in place by the agency are producing results.
"The silence has been broken. Employees are starting to report fraud and corruption."
Statistics indicate that identified fraud and corruption are most prevalent in child support grants, followed by disability grants.
At its first annual anti-corruption conference recently, SASSA CEO Virginia Petersen vowed that the agency would act decisively to root out corruption in its ranks.
The conference brought together mostly SASSA frontline staff (data capturers and verifiers). The aim was to raise awareness on fraud detection.
"We remain committed to fighting and preventing grant fraud from our staff and members of the public and this is the conference where we will start to close the fraud and corruption gap in the social grant administration process," said Petersen.
Ogle added that the agency had put measures in place that would allow it to detect fraud and corruption at an early stage.
She sent a strong warning to recipients of social grants and service providers involved in fraud, saying that the net was closing in on them.
"We are taking a zero tolerance approach and our message to clients, service providers and officials is that you will be caught and you will be convicted," she said.
She called on employees and the public to report cases of social grant fraud and corruption.
The Anti-corruption Hotline is 0800 60 10 11 or 0800 701 701.