The 2015 academic year promises to be a better and brighter one for students at higher education institutions, thanks to a number of interventions announced by the Department of Higher Education and Training.
These initiatives are aimed at ensuring that higher education is more accessible to South Africans.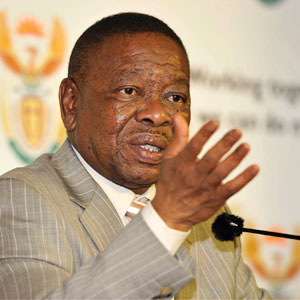 Minister of Higher Education and Training Blade Nzimande said this year the department would open a new university, increase funding for students, increase space at residences and offer more money to Historically Disadvantaged Institutions HDI.
A new HDI Development Grant of R410 million per year has been introduced from 2015/16 to help develop historically disadvantaged universities over a period of five years, he added.
NSFAS Allocation
The department has also set aside more than R6 billion in National Student Financial Aid Scheme (NSFAS) study loans for 2015.
Just over R4 billion will be allocated for university study loans and more than R2 billion for Technical and Vocational Training College bursaries.
"Despite massive increases in the NSFAS budget, the amount available still falls far short of the ever-increasing demand for student financial aid," explained Minister Nzimande.
Student housing
The shortage of accommodation at universities has been a major problem with the shortage of beds estimated at 207 800 at the end of 2013. To deal with this challenge the department has set aside over R1 billion.
"For the 2012/13 to 2014/15 financial years we allocated R1,6 billion specifically earmarked for universities to build and refurbish student residences, with the bulk (R1,4 billion) of this being allocated to historically black institutions.
"This allocation, together with the R700 000 contribution from universities, will fund approximately 9 000 new beds for the system," said the Minister.
New university
Last month, the University of Limpopo ceased to exist after the institution was demerged, giving birth to Sefako Makgatho Health Sciences University (SMU).
The SMU, which will incorporate the Medunsa campus of the former University of Limpopo, opened its doors to its first intake of just over 1 000 students this year.
"All continuing students of the former Medunsa campus will be registered as SMU students, and the university will therefore start it's life with a total enrolment of just over 5 000 students.
"This will be the first specialist comprehensive university in the country and will develop over the medium to long term into a university offering a wide range of health and allied sciences programmes from undergraduate certificates, diplomas and degrees, postgraduate certificates, honours, masters and doctoral programmes," explained Minister Nzimande.
Upgrading Universities
This year, the two universities that opened in 2014 will also expand as their infrastructure is upgraded.
The University of Mpumalanga (UMP) and Sol Plaatje University (SPU) will get offices, laboratories, auditoria and information communication technology resource centres, among others.
"Work is continuing at both universities on the renovation, upgrading and extension of existing facilities to accommodate the planned enrolment for the 2015 academic year," said Minister Nzimande.
The SPU will get 28 academic offices, six laboratories, five classrooms, a student admission centre, industrial kitchen and canteen. The work will also include the conversion of a ninestorey block of flats and two-storey building to accommodate 180 students.
At UMP, work will be done at the two campuses in Mbombela and Siyabuswa. At the Mbombela campus there will be two large auditoria, expansion and reconfiguration of a library, an information technology resource centre, computer laboratory and data centre.
The existing student residences will also be upgraded.
At the Siyabuswa campus the existing teaching facilities will be renovated, as well as one existing residence to expand the number of beds to accommodate the new intake.
The department will also offer help to those whose applications to institutions have been rejected and those who decide to further their studies at the last minute.
These prospective students can call the toll-free (0800 35 66 35) and can SMS their ID numbers to 49200 and officials from the department will assist.