Written by Amukelani Chauke
On 12 February, Government geared to tackle challengesy, President Jacob Zuma will deliver his second State of the Nation Address (SoNA) for the current term of office.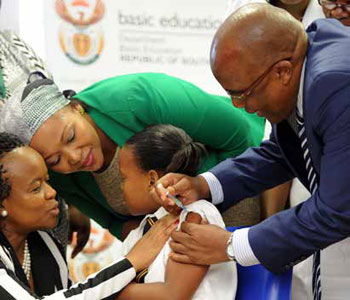 In his February 2014 SoNA, the President explained what government has done to improve the lives of all South Africans since 1994.
He later launched the Twenty Year Review that detailed government's achievements in growing the economy and addressing challenges.
Several economic and social interventions had been put in place. These included the Reconstruction and Development Programme (RDP), which has given millions of South Africans access to social security programmes. Many people now have subsidised housing and services such as electricity and water, quality education and health care.
The review highlighted all the achievements but also noted there were still socio-economic challenges like unemployment. Statistics South Africa (Stats SA) says a quarter of South Africa's 54 million people are unemployed.
During the February 2014 SoNA the President said government aimed to create six million job opportunities by 2019. To help create jobs, over the next five years, government will prioritise support to small business, and township and informal sector businesses.
Key interventions and targets
In his second SoNA of 2014, the President, in June, announced a number of initiatives aimed at bettering the lives of South Africans.
Among these was that a subcommittee on energy would be established to work on an "energy-mix" plan that would incorporate the current coalpowered stations with alternative means of power generation such as shale gas exploration and solar.
He also revealed plans to revitalise mining towns following challenges that mineworkers around the country had been experiencing.
The President also said it was important for the country to provide support to communities as well as to engage in food production and subsistence farming to promote food security, in line with the Fetsa Tlala food production programme.
To help the economy create jobs, he said that over the next five years, government would prioritise support to small business, and township and informal sector businesses in particular, and use the small, medium and micro enterprises (SMME) development programme to boost broad-based black economic empowerment.
As the President once again sets the course for the nation during his 2015 SoNA, significant progress has already been made on initiatives revealed in the June 2014 address.
Power Supply
SA started experiencing an intense shortage of power in 2014. Late in 2014 Cabinet adopted a five-point plan to deal with electricity challenges. Minister in the Presidency for Performance, Planning, Monitoring and Evaluation Jeff Radebe announced that government was implementing an energy mix. It includes coal, solar, wind, hydro, gas and nuclear energy to meet the country's future needs.
Operation Phakisa
President Zuma officially launched phase one of Operation Phakisa - a new initiative to accelerate economic transformation - in Durban in October. Phase one focuses on the ocean economy.
The word "Phakisa" means "accelerate" or "hurry up" in Sesotho.
The programme's four priority areas include marine transport and manufacturing, offshore oil and gas exploration, aquaculture as well as marine protection services and ocean governance.
Operation Phakisa is in-line with the goals to grow the economy and create jobs outlined by the National Development Plan (NDP).
In November, the President launched Operation Phakisa phase two to transform all public sector clinics to provide quality healthcare. The second phase of the programme is aimed at improving the quality of care provided in 3 500 Primary Health Care facilities, which consist of government clinics and Community Health Centres.
Rural development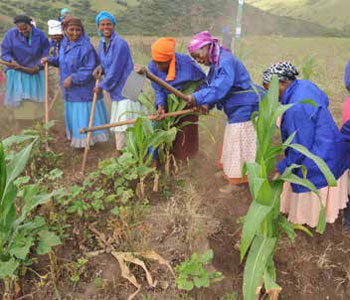 Rural Development and Land Reform Minister Gugile Nkwinti said last year that government had helped 3 159 youths find employment by the end of March. About 5 335 youth including those registered under the National Rural Youth Service Corps (NARYSEC) were enrolled in skills development programmes.
A hundred learners have been recruited for mentoring on the environmental practice learnership programme and 386 enterprises and industries were supported through rural development, agriculture and tourism initiatives.
Revitalising mining towns
Government plans to revitalise mining towns where mine workers experience poor living and working conditions.
When President Zuma announced the appointment of five Inter-Ministerial Committees (IMCs) last year, he said one of them would look at mining towns.
The IMC, chaired by Minister Radebe, had to implement the Special Presidential Package in 14 distressed mining towns across North West, Mpumalanga, Gauteng, Northern Cape, Limpopo and Free State.
By December 2014 government had set aside R2.1 billion to fund housing project implementation in mining towns in North West – Rustenburg, Madibeng and Moses Kotane – over the next three years.
An amount of R290 million has been approved for the Department of Human Settlements project to upgrade informal settlements for 2014/15.
The Health Department has been allocated R500 million for TB screening for current and former mineworkers and community members.