Service delivery
For the past seven years, the Sarah Baartman District Municipality in the Eastern Cape has been a model of clean administration.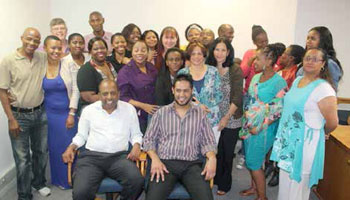 Since 2006, the municipality has achieved seven consecutive unqualified clean audits. It is one of the 46 district municipalities in South Africa servicing nine local municipalities. The municipality covers 34 per cent of the Eastern Cape's geographical footprint.
Executive Mayor, Khunjuzwa Kekana says the hard work to maintain the standard over the past years came as a result of a positive and stable working environment.
"The reason for this achievement is that the Sarah Baartman District Municipality operates in a stable political and administrative environment with a high level of oversight.
"It's governance structures are all in place and operate effectively. There are effective internal controls and systems which result in reliable information."
Two years ago, the municipality started a programme to assist its local municipalities to balance their books and improve their audit outcomes.
According to the 2013/2014 Auditor General's Report, the programme is bearing fruit as three of the local municipalities that falls under Sarah Baartman District Municipality have also received an unqualified audit report. They are Baviaans, Camdeboo and Kouga local municipalities.
Municipal Manager Ted Pillay says they will not rest on their laurels but work harder to help the other municipalities to achieve an unqualified audit.
"We are very proud of this tremendous achievement by these municipalities. Our capacity building programme towards improving financial management in the local municipalities is continuing in the current financial year and we hope to achieve even better results.
"We will continue with this programme until we are satisfied that all local municipalities in the district have good financial controls in place and thus achieve good audit opinions."
According to Kekana one of the factors contributing to the effective administration in the municipality is continuity in top management.
Both the Municipal Manager Ted Pillay and the Chief Financial Officer Danie de Lange have been in these positions for the past thirteen years.