Service delivery
Clinics in the country will open on time and will not close until the last patient has been helped – even if it is beyond operating hours. They will ensure patients are treated with dignity.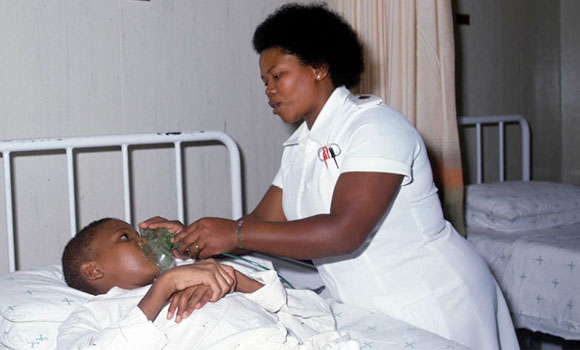 This is what South Africans can expect as government implements the second phase of Operation Phakisa called Operation Phakisa 2: Ideal Clinic Realisation and Maintenance.
Through Operation Phakisa 2, the public health sector seeks to improve the quality of health care provided at 3 500 primary health care (PHC) facilities, which consist of government clinics and community health centres.
Operation Phakisa is modelled around the Big Fast Results methodology that was first applied by the government of Malaysia. The operation addressed their national key priority areas such as poverty, crime and unemployment.
It involves setting up clear targets and following up with an ongoing monitoring process, which makes the results public. Through this initiative, the Malaysian government registered impressive results within a short period. Launching the second phase in Pretoria recently, President Jacob Zuma said the implementation of the second phase would change the way clinics operated.
"It will be a clinic that opens on time in the morning, according to its set operating hours, and which does not close until the last patient has been assisted, even if this is beyond the normal closing hours."
The President said the National Development Plan that was being implemented through programmes such as Operation Phakisa provided the vision of an ideal health care system.
The NDP talks about "a health system that works for everyone, produces positive health outcomes and is not out of reach".
According to the President, this goal will only be achieved through a well-functioning health system anchored on PHC principles.
"This philosophy therefore continues to influence and guide our country as we prepare for the realisation of universal health coverage for all the people of South Africa, through the implementation of National Health Insurance," said President Zuma.
He added that the attitude of staff would also change for the better. "It will be staffed by healthcare providers who treat people with dignity and observe the Batho Pele principles of Access, Consultation, Courtesy, Information, Service Standards, Openness and Transparency, Redress and Value for Money."
Over 100 senior managers from all three spheres of government with their counterparts from the private sector, organised labour, academia, civil society and public entities participated in the Operation Phakisa laboratory to devise ways and means of making the ideal clinic concept a reality.
"They were supported in this process by officials from the Performance Management and Development Unit in Malaysia, where we learned this big fast results delivery model," explained President Zuma.
The work of Operation Phakisa: Ideal Clinic Initiative was organised into eight work streams focusing on the different building blocks of an ideal clinic capable of delivering good quality health services.
The areas are service delivery, waiting times, human resources, infrastructure, financial management, supply chain management, scaling up and sustainability and institutional arrangements.
Ten clinics have been identified as ideal clinics and one of them is KT Motubatse Clinic in Soshanguve, north of Pretoria.
KT Motubatse Clinic is a PHC facility consisting of various departments such as dentistry, antiretroviral and tuberculosis treatment, rehabilitation and wellness.
Patients using the facility say they are satisfied with the service. Thirty-year-old Paulinah Matjia from Soshanguve says the service at the clinic is world-class.
"I've never seen people being turned away because there was no medicine and the staff is friendly," she says. The clinic serves over 80 000 people.
Matjia's friend Sisi Mabandla also expressed satisfaction with the service from the clinic. "Even people from other sections of Soshanguve come here. It means this clinic is doing something right," she said.
The launch of the second phase of Operation Phakisa comes after government launched the first phase in Durban. The first phase focused on unlocking the economic potential of South Africa's oceans.