Sport, arts and culture
For the third consecutive year, government has honoured the country's sporting heroes. The cream of the crop, as described by Minister of Sport and Recreation Fikile Mbalula, received recognition for their achievements in the past year.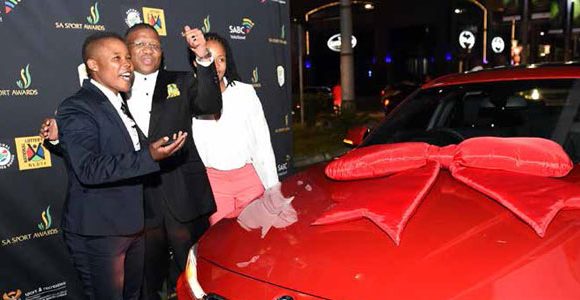 "Today we will honour our pride and our heritage of the South African sporting fraternity for what they have achieved throughout the year and we will equally remember those who passed on," said Minister Mbalula.
According to Minister Mbalula, the SA Sports Awards will increase the profile of the country's athletes on the international stage.
"To all our athletes, I want to say to you that this is your occasion, never again will our athletes go around not being recognised for all they put in for this country."
The department also honoured the country's fallen heroes. The Minister said the fallen sport stars may be gone but they would not be forgotten for having made the country proud.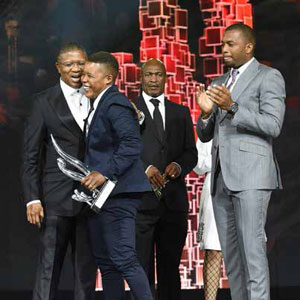 In October, South Africans paid their last respects to three sporting heroes – middle distance runner Mbulaeni Mulaudzi, Bafana Bafana captain and goalkeeper Senzo Meyiwa and boxer Phindile Mwelase – who died in three separate incidents. In November, former Western Province and Springbok player Tinus Linee also passed away.
Minister Mbalula also used the occasion to thank women for their contribution to sport.
"Women in sport have never been recognised. All women participate in amateur sport, there's no premier league of women, except for the Netball Premier League," he said to a round of applause.
Rewarding excellence
The awards were divided into 12 categories, including Sportswoman and Sportsman of the Year, Coach of the Year and Sportsman of the Year with a Disability and Federation of the Year.
The big winner at the awards was Banyana Banyana striker Portia Modise, who won the Sports Star of the Year. Modise, who is the first African player to reach the 100-goal mark in international football, walked away with a R1 million prize and a brand new BMW.
Other winners included:
Sportsman of the Year: Swimmer Chad Le Clos
Sportswoman of the Year: Cyclist Ashleigh Moolman Pasio
Sportsman of the Year with a Disability: Wheelchair champion Ernst van Dyk
Sportswoman of the Year with a Disability: Paralympic hand-cyclist Justine Asher
Administrator of the Year: Nokuzola Patience Thamae
Team of the Year: Under-19 Cricket Team
Newcomer of the Year: Gezelle Magermann
Coach of the Year: Bafana Bafana coach Shakes Mashaba
Volunteer of the Year: Sandile Mqadi
Recreational Body of the Year: Sport for Social Change Network
Journalist of the Year: Mathews Mpete
Federation of the Year: Triathlon South Africa
School Team of the Year: Vorentoe High School
Indigenous Games of the Year: Ncuva (Limpopo)
Developing School Team of the Year: Oudtshoorn School of Skills.