If you are a matriculant intending to pursue tertiary education next year, you must apply now to a tertiary institution
of your choice.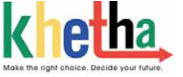 This is the message from the Deputy Minister of Higher Education and Training, Mduduzi Manana, to the class of 2013.
The closing date for most higher education institutions is 30 September 2013.
Deputy Minister Manana has called on learners in Grade 12 to make their career choices and act now to realize their dreams. "You must apply to get into an institution that offers a programme of your choice."
Applying on time improves your chances of being admitted to tertiary institutions, said Deputy Minister Manana at the launch of the Apply Now campaign. The campaign provides information about career choices, qualifications and options available for funding studies. "To assist young people to make informed choices, we provide information relating to minimum entry requirements for a variety of careers."
You can get information by listening to the Khetha Radio Programme which is flighted on 10 SABC African language radio stations, including Afrikaans.
"For example if your home language is Sepedi, you can get a career advice through the Radio Campaign schedule on Thobela FM on Mondays between 21h05 and 21h30." You can also send a 'Please call me' to the Career Advice Service centre on 072 204 5056. One of the qualified career advisors will call you back," the Deputy Minister explained.