South Africa is set for a massive boost in science with the recent announcement that the country – together with eight African partner nations – will host the majority of the Square Kilometre Array (SKA) telescope project.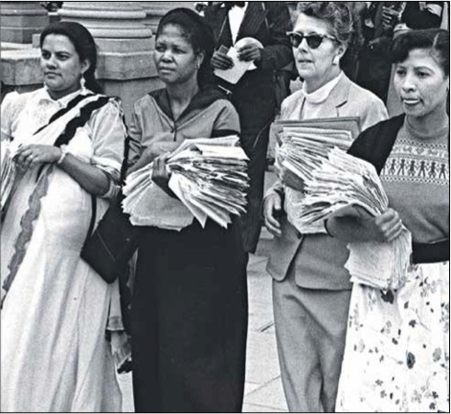 The World Economic Forum's Global Gender Gap Report 2012, puts South Africa in the fourth position world- wide for the greatest number of women in Parliament.
Before 1994, the South African Parliament had a mere 2,7% representation of women. After the 2009 national elections women representation reached 42%. Furthermore, 41 per cent of ministers, 45 per cent of deputy ministers and 55,5 per cent of premiers are women
South Africa has also made progress with the number of women employed in the Public Sector. Since 1994, there has been progressive change for women, who now occupy more than 35% of senior-level jobs in government. The 2011 Business Women Association (BWA) South African Women in Leadership Census noted that 62,5% of women who are in salary levels 13-16 are black, 7,5% are Asian, 7,2% are coloured and 22,7% are white.
In salary level 6-8, where the majority of women in government are employed, 77,2% are black, 2,5% are Asian, 8,3% are coloured and 12,0% are white.
President Jacob Zuma says government has placed the liberation of women on top of its agenda. "Even in this period of freedom and democracy, women's emancipation must form an integral part of the political and the socio-economic transformation programme of our country."
The Department of Women Children and people with Disabilities has been instrumental in tackling the challenges facing women, reducing poverty and improving the socio- economic status of women in the country.
It recently proposed policy in the form of the Women Empowerment and Gender Equality Bill to enforce gender parity across all sectors of our society.
The policy demonstrates government's commitment to act decisively and enforce change in the workplace, and speed up the process of gender transformation in our country.
It calls for equal participation of women in the economy and for equal representation of women in positions of decision-making in both private and public sectors.
The policy further provides for the elimination of all practices that violate the rights of women in terms of social, political, economic and cultural freedoms and the abolition of all forms of discrimination against women and girls.
The policy monitors all legislation to address inequalities, discrimination against women, gender violence, access to services and economic empowerment.
Tackling violence against women
With regards to better services for women, there is the re-establishment of the Family Violence, Child Protection and Sexual Offences (FCS) units in all the 176 policing areas. These units conduct specialised investigations in the detection of all cases of sexual offences, domestic violence and child abuse.
Government is using its investment in education as a critical emancipation tool for women and girls.
Moreover, between 2001 and 2009 women enrolments at doctorate level increased to four out of every ten, and women graduations increased from three to four of ten.
In clinics and hospitals, women receive greater support from government than ever before.
Through the revitalisation and building of more Primary Health Care (PHC) facilities the government has improved access to health- care services for many women and children, especially in rural areas.
The health system also includes post-rape care and counselling at health facilities.
South Africa's record of the last 19 years of democracy suggests that the country can build on the advances it has made which have enabled women to make better lives for themselves and their children.