The Monyetla Work Readiness Programme is opening doors for unemployed young people in the Business Process Services (BPS) sector, also known as the call centre industry.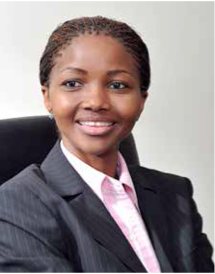 The Monyetla programme, which means opportunities, was launched in 2008 by the Department of Trade and Industry (dti), the National Skills Fund, Business Trust and the Business Process Enterprise South Africa. It is one of Government's biggest and most successful public-private partnerships and has paved the way for employers to create 7 657 jobs for unemployed youth across the country.
Established as a response to the shortage of skills in the Business Process Services sector, Monyetla targets school leavers, unemployed graduates, women, disabled people and youth between the ages of 18 and 35 years.
Since it was set up , the programme has benefitted 1307 people in the pilot phase, 3350 in the second phase and 3000 in the third phase. Seventy per cent of them managed to get jobs after the training.
Programme Manager Nomzamo Ramutla says in the first phase in 2008, R17.2 million was allocated to train 1000 unemployed young people, but the enrolment exceeded the required number by 307.
Each participating employer receives approximately R20 000 for each unemployed learner they train. In order for a company to become a certified employer of choice, they had to commit to training a minimum of 60 learners and at least 70 per cent of the learners must be given permanent jobs once they have completed the programme.
Each learner was given extensive theoretical and practical training over the 16-week course which also included 160 hours of call centre experience.
The project has seen the Jobs Fund coming into the picture as an additional funder. The funding which is currently allocated by both the Jobs Fund and the National Skills Fund will result in approximately 22 000 young people being trained and a minimum of 70 per cent being employed in the BPS sector by March 2015. Recently, the programme honoured top achievers in an award ceremony held in Midrand. Sabelo Mbhele was named one of the top achievers. Through Monyetla, he has honed his skills and advanced his career as a Human Resources administrator at CCI Call Centres. "The skills that I have gained from the Monyetla Programme have played a crucial role in securing my new position of looking after 240 staff members. I have developed a real love and passion for working with people, making this an ideal role for me. I owe my success to the programme," he says.
"With my winnings I'm hoping to pursue my Honours Degree in Human Resources, its more than I could ever ask for!"
Mbhele, is one of three top achievers who each won R10 000 in prize money. The other two are Milton Haines of Aegis and Lazarus Makena from the City of Tshwane.
According to Felicity King, of CCI Call Centres, which employed Mbhele fulltime after he completed the programme, the Monyetla Work Readiness Programme had a positive impact on the business. "We have also managed to create permanent employment for many of the learners who successfully completed the program, and we are exceptionally proud of Sabelo Mbhele."
DTI Director-General, Lionel October, says the programme is a perfect example of how to grow the economy and create employment in the manufacturing and services sectors for years to come. "Monyetla should be taken as a case study, to be expanded to other industries. We need to consider rolling-out this model to other industries like film, manufacturing industries etc."