Sport
The Department of Sport and Recreation has invested approximately R11 million into the roll-out of the Boxing is Back programme
This follows an open tender process to get the services of credible and capable boxing promoters - registered and licensed by Boxing South Africa (BSA) – to deliver television-ready tournaments.
Minister of Sport and Recreation Fikile Mbalula said the return of boxing to live television is the result of a partnership between the department and the South African Broadcasting Corporation (SABC).
"We can proudly announce that, indeed, boxing has returned to TV. Live boxing matches across the provinces of our country have been featured on SABC as our media partner in promoting the sport of boxing. We are even more proud that over seven of our nine provinces have been reached."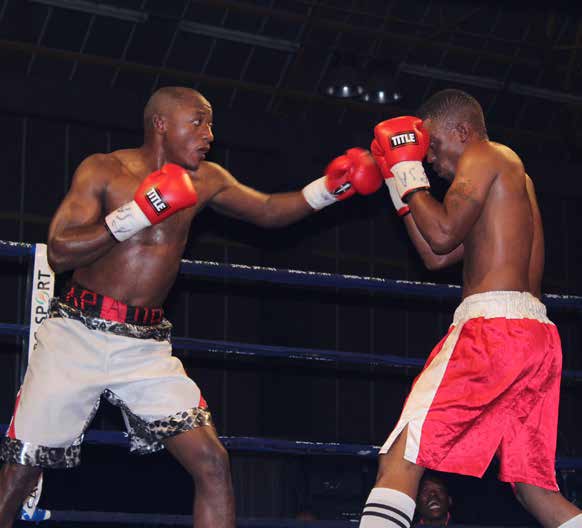 The Boxing is Back initiative aims to revitalise and grow boxing. The roll-out started with the first edition of the matches in the North West last month when the City of Matlosana hosted eight matches at the James Motlatsi Stadium.
"Working jointly with our provincial counterparts in the Department of Education and Sports Development we are affording the people of the province an opportunity to satisfy their hunger for this sport," said Minister Mbalula at the launch of the programme.
The department's decision to bring back the sport to television was welcomed by those in the boxing fraternity.
Former world champion and current trainer Jan Bergman said the decision to bring back the sport to television will help boxers.
"I think this was a good move because it will help boxers deal with financial stress. I believe that things will now be done correctly under Boxing South Africa."
Meanwhile, Minister Mbalula also announced the appointment of Tsholofelo Lejaka as the new Chief Executive Officer of BSA.
"The new CEO is the real deal and I believe he will do things according to the book," said Minister Mbalula. 
He added that the support given to BSA is already bearing fruits.   
"We have provided capacity and also seconded staff to the entity… We further extended our internal audit services to the entity and in this regard we have seen that the audit outcomes of BSA have stabilised and are on an upward trajectory."
Fast facts
Gerrie Coetzee was one of the fastest heavyweight boxers South Africa ever produced. Coetzee first won the national lightweight title as a 13-year-old amateur when he punished 16-year-old Hennie Colyn. (Source: SouthAfrica.info)