The R6.1 billion investment by Toyota, one of the country's largest car manufacturers, will grow the local economy and create jobs.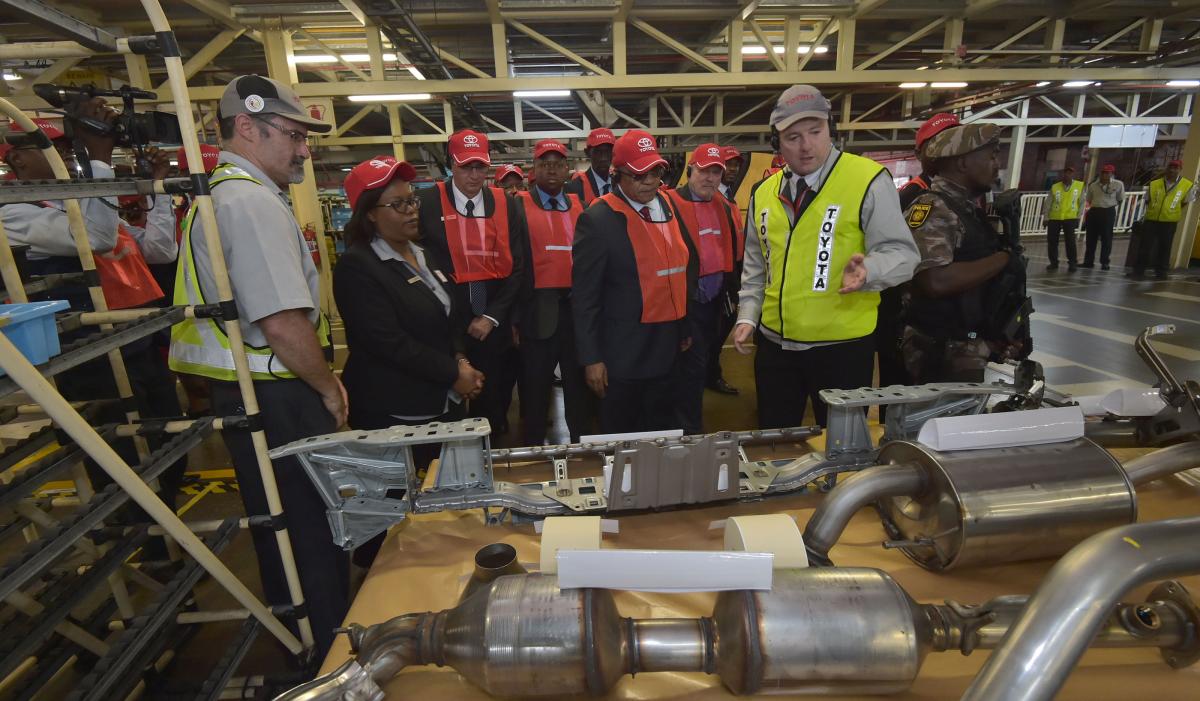 Car manufacturer Toyota has invested over R6 billion into South Africa by opening a plant to produce the new Hilux and Fortuner models in Durban, KwaZulu-Natal. 
The production of the new models supports more than 4 000 jobs while total employment in the plant exceeds 8 000 jobs.
Speaking at the launch of the locally-produced Toyota models, President Jacob Zuma said the investment demonstrates confidence in South Africa's economy.
"This is a significant contribution towards dealing with the serious challenge of unemployment in our country. This investment clearly demonstrates the confidence that global automotive producers continue to have in South Africa as an investment destination and the supportive policy environment which we offer."
The President said government has taken a conscious decision to support the country's automotive sector.
"The support provided by government through the Department of Trade and Industry (dti) has attracted investments of over R25 billion in the automotive industry in the past five years," said President Zuma.
He said South Africa's motor industry has been one of the key successes of government's economic policies.
"Since 1995, exports have more than doubled, rising from just over 240 000 units to 615 000 vehicles in 2015. Given the current global economic slowdown, we decided to launch the Nine Point Plan to reignite growth, which was announced in the 2015 State of the Nation Address."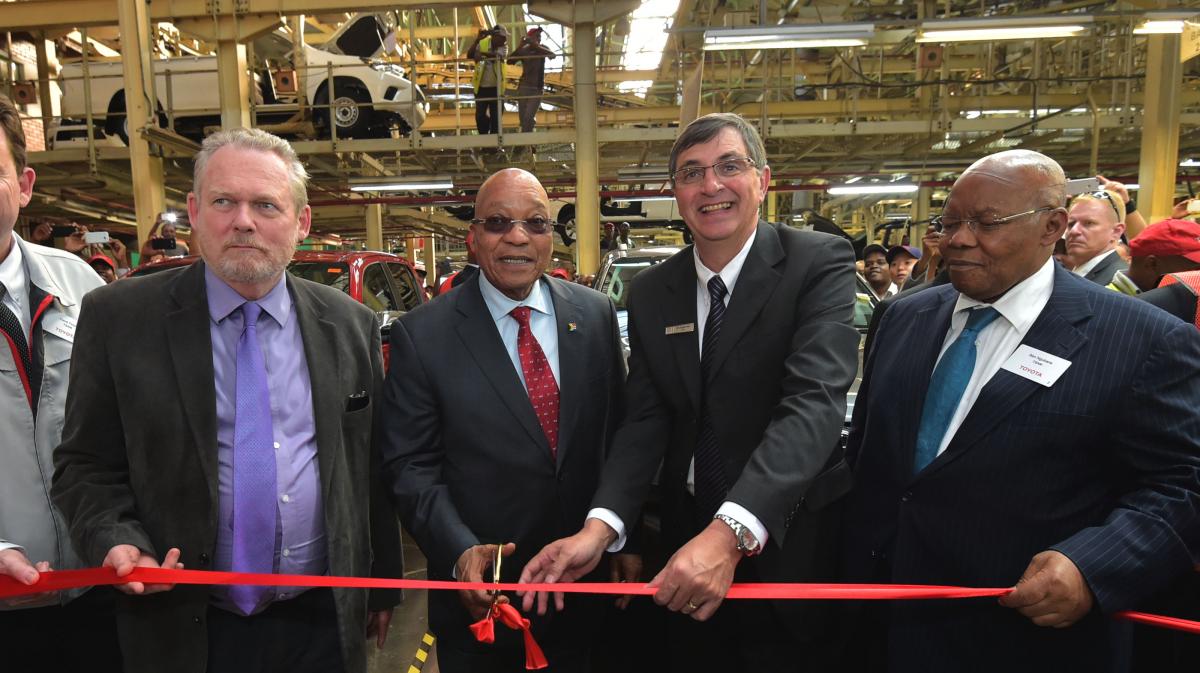 One of the pillars of this plan is a higher-impact Industrial Policy Action Plan (IPAP). The eighth phase of IPAP was launched by dti Minister Rob Davies earlier this month and focuses on increasing manufacturing, creating jobs and export intensity.
 "Work towards the development of a new Automotive Plan to cover the period 2020 to 2035 has also commenced, with a target completion date of March 2017," said President Zuma.
Toyota SA CEO Andrew Kirby said the investment would develop supplier capacity and create a platform for sustainable growth in the country as a strategic export base for the car maker.
We have evolved into the largest manufacturer in Africa and we produce the largest variety of models in the country," he said, adding that this year, the company will export 55 000 new Hilux and Fortuner vehicles to  74 countries.