When Human Settlements Minister Lindiwe Sisulu went to the Western Cape to hand over the Belhar Gardens Rental Estate, one of the new residents told how her new bachelor flat had changed her life.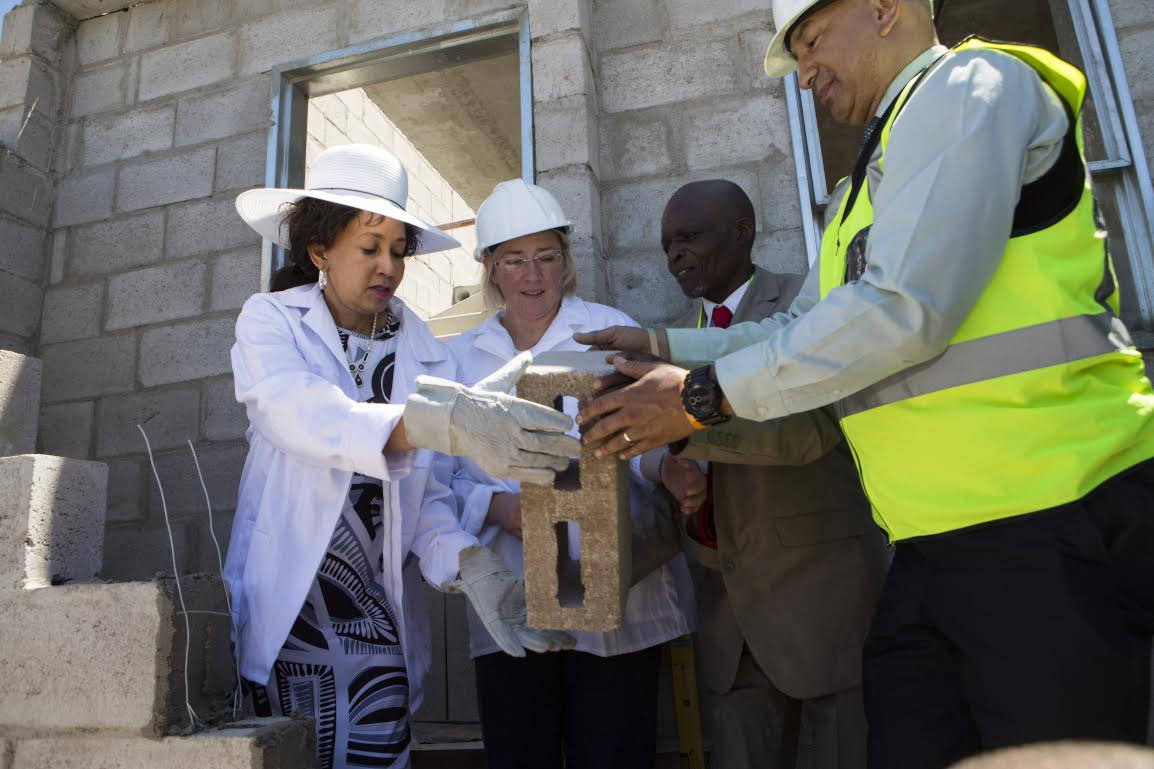 With her low wages, Nombulelo Tsitsa could not afford a bond and has been on a waiting list for social housing for a long time.
This "bad situation" left Tsitsa with no option but to rent shacks and backrooms for short periods in and around Lower Cross Roads in the Philippi township in the Western Cape.
Minister Sisulu handed over the first phase of the social housing project to Tsitsa and several other beneficiaries.
 "This is the future of Human Settlements where people actually take ownership of their property and pay for it, and we as government provide the necessary assistance for them to take responsibility," said Minister Sisulu who was accompanied by Western Cape Human Settlements MEC Bonginkosi Madikizela and local councillors.
The rental fee is R800 per month and for Tsitsa and others the new home has improved her quality of life.
"I now take a bath in an actual bath or shower with hot water," she said
Belhar Gardens will yield 629 rental units upon completion, with 192 allocated to primary beneficiaries earning less than R3 500 per month, and 437 units allocated to the secondary beneficiaries earning from R7 500 per month.
Construction at the R200 million estate started in January last year and phase one of the project was completed in March this year, with residents moving in last month.
Rental at the estate starts from R720 for a bachelor flat, and the estate has 24 hour security and residential access is through a biometric fingerprints system.
The Minister said while government has a housing backlog that needs to be reduced, 4.3 million houses and subsidies have already been provided. Government is targeting to have handed over six million housing opportunities by the end of 2019.
"We are saying to all the people out there who are still without shelter to have hope. If this [Belhar Estate] is possible, your turn will come too," she said.