High school science teacher Siphiwe Sibanyoni (27) could have chosen a career in the private sector but decided to share his passion for science with high school students.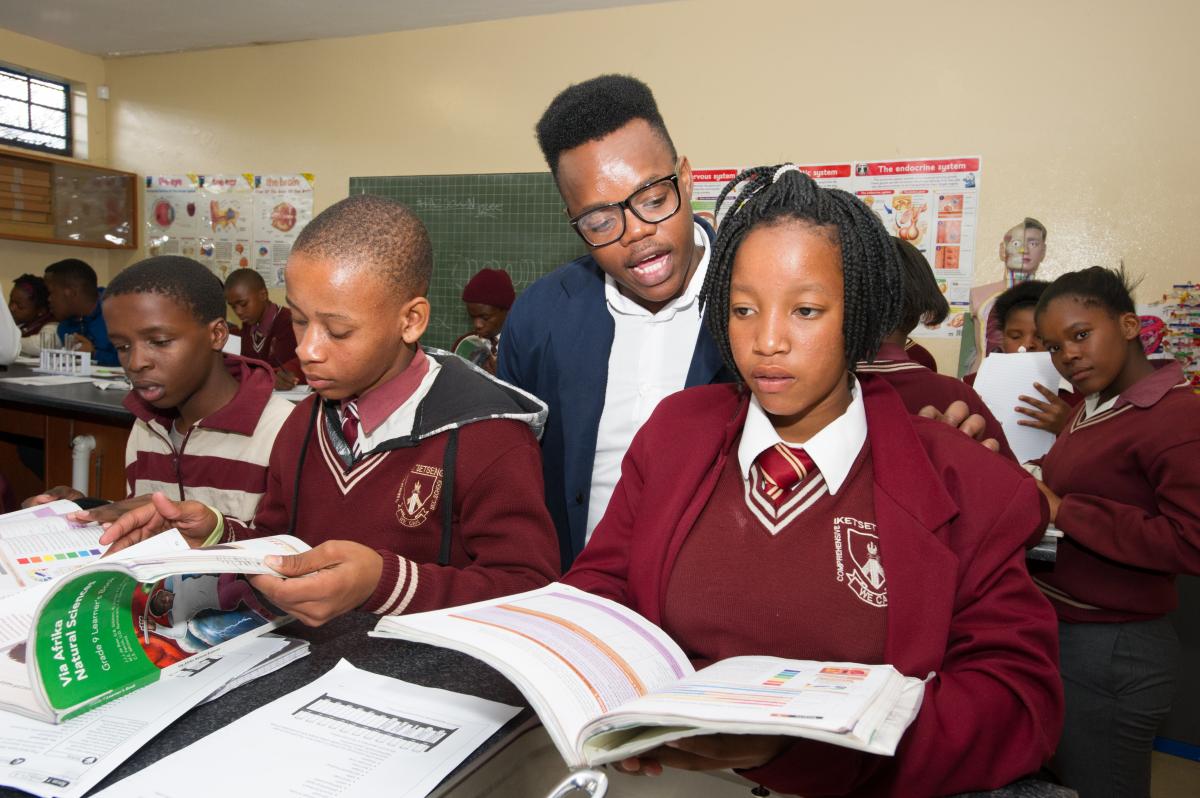 "I did not go into the private sector because I want to see more leaders in the science industry through my students. We need more science experts in this country, which is one of the reasons I decided to be a teacher."
After obtaining a Bachelor of Science degree, Sibanyoni worked at the former Gauteng Department of Agriculture, Conservation and Environment as an intern microbiologist. He specialised in animal reproduction and biotechnology.
Later he participated in the TEACH South Africa programme. It recruits and selects top-performing young mathematics, science and English graduates from universities and places them in disadvantaged and rural schools for at least two years to become educators.
Sibanyoni was placed at Nkgopoleng Secondary School in Sasolburg from 2012 until September 2015 and then appointed head of Iketsetseng Senior Secondary School's science department.
He loves sharing his love of science. When he realised some of his Grade 9 to 12 learners were struggling to grasp what was being taught in the classroom, he explored other
avenues.
"I started afterschool classes for learners to help improve their grades. I also participate in winter classes for Grade 9 to 2 learners and use the Internet Broadcast Project as part of teaching science."
Learners get to watch videos and observe real simulations of scientific concepts. "I also take my learners on educational tours and encourage them to take part in science olympiads."
Apart from his science degree, Sibanyoni has a postgraduate certificate in Education specialising in Further Education and Training Science education. He is studying for an Honours degree in Education (Natural and Physical Science).
Improving mathematics and science results
According to Sibanyoni, for mathematics and science marks in South Africa to improve, learners have to enjoy the sciences.
"We need to show learners that science is not a subject that you learn because you have to, but that science is around them every day; in this way they will love the subject.
"Also, teachers should ensure that effective teaching and learning take place. We as teachers need to ensure that we engage learners during mathematics and science lessons."
Sibanyoni advises educators to be lifelong learners and continuously update their knowledge and skills.
"My plans for the future include opening a science resource centre where I can continuously interact with learners on science activities at a higher level. I also see myself being a leader in the teaching of Science in the country," he said.