Minister Naledi Pandor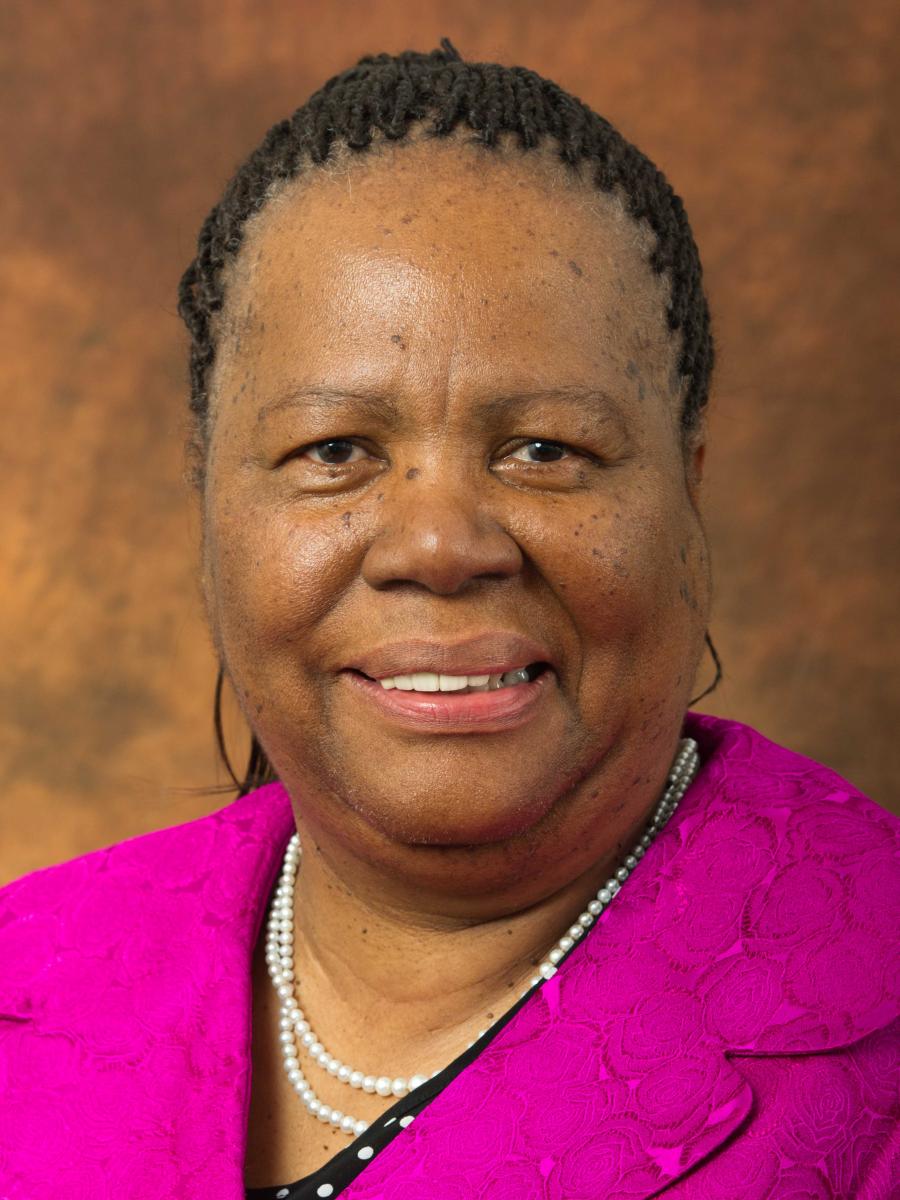 Naledi Grace Pandor is the Minister of Science and Technology. She leads a department that is responsible for creating an enabling environment, resources for science, technology and innovation in support of South Africa's development.
About the Minister
Minister Pandor holds a Bachelor of Arts from the University of Botswana and Swaziland and a Master in Arts in Education from the University of London.
In 1992 she studied for a Diploma in Higher Education, Administration and Leadership at Bryn Mawr in the United States of America.
In 1997, while serving as a Member of Parliament (MP), she received a Master of Arts in Linguistics from Stellenbosch University, and a Diploma in Leadership in Development from the Kennedy School of Government at Harvard.
She is an experienced Minister having been in a ministerial position for over a decade and joining Parliament as an MP in 1994.
She was a Deputy Chairperson of the National Council of Provinces (NCOP) in 1998, and Chairperson of the NCOP from 1999 to 2004.
Minister Pandor was appointed as a Minister of Education between 2004 to 2009.
From May 2009 to October  2012 she served as Minister of Science and Technology. She was appointed as the Minister of Home Affairs again from 4 October 2012 to 25 May 2014.
About the Department
The Department of Science and Technology is responsible for coordination, integration as well as better management of all government-funded science and technology.
The department also provides a holistic overview of public expenditure on science and technology.