Youth matters
Fondly known as Jahman, Knowledge Nkosi (28) started making security proofing while he was a learner at Ndlela Secondary School in his home town of Piet Retief, Mpumalanga.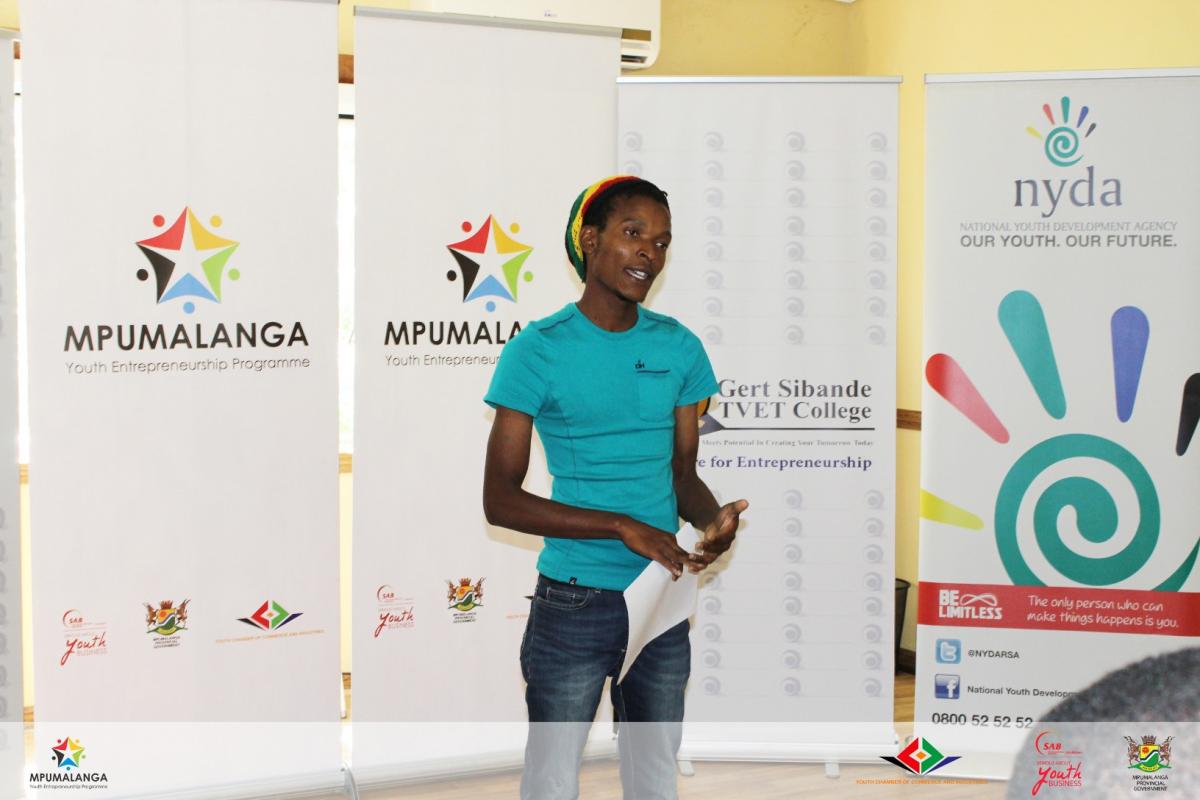 "I remember the day I started welding. I had to borrow machinery from my neighbour but did not have a safety helmet so initially tried to shield my eyes with a beer bottle. I was temporarily blinded and had to miss three days of school," recalls Nkosi.
In the face of difficulty in 2005, Nkosi knew that he had to do something to change his family's tough circumstances and help care for his younger sister.
He was in Grade 11 when he was forced to become an entrepreneur.
Today he is one of nine Mpumalanga Youth Entrepreneurship Programme (MYEP) winners.
Last year, he started making trailers too. Now situated in Elukwatini near Badplaas, Nkosenhle Investment and Trading manufactures lightweight commercial trailers, builds truck bodies and makes security proofing and gates.
"I started by building a single-axle luggage trailer which I posted on a leading buying and selling social media network," he said, explaining that he had to help find a way to help pay for the family's rent, electricity and other costs.
"It was and still is better than resorting to theft," he added.
Nkosi said he is fortunate to be doing a job he loves. The MYEP's support will help him realise his dream of growing his business into an entity that is well known across Africa and introducing "something new in the industrial sector of manufacturing".
Struggling to secure start-up capital, Nkosi fortunately heard about the MYEP from the Elukwatini Youth Development Centre and Welile Ntlebi of the National Youth Development Agency.
Nkosi's mentor is Charles Marivate, his neighbour and former high-ranking police official.
"He believed in me, saying: 'You will never know a person's ability unless you give him a chance'."
Mpho Sadiki, SAB's Head Sustainable Development and Transformation, said: "By supporting youth entrepreneurship in South Africa, SAB is contributing to the country achieving its national economic development priorities. Partnerships like MYEP allow us to assist government in growing sustainable youth businesses."
Nkosi encouraged other young people to play their part in changing their circumstances.
"To all the youth out there on the street corners, I say wake up; it is time to live your dream."
Fast fact
The MYEP is a public-private partnership between South African Breweriesí KickStart initiative and the Mpumalanga Provincial Governmentís Department of Economic Development and Tourism.
For more information: Call 063 678 3621