Youth matters
Learners doing Grades 10, 11 and 12 from rural schools in Limpopo, Mpumalanga and Gauteng are set to benefit from a multimillion investment by oil company BP.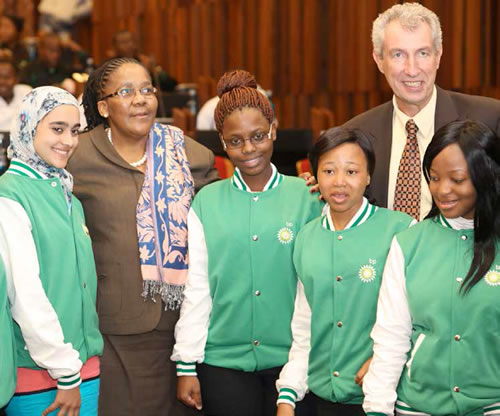 The petroleum giant BP has invested R105 million in a youth development programme to support government plans to empower young people, especially those from disadvantaged backgrounds. The programme runs from 2013 to 2018.
The programme is run by Wits University during school holidays, with students from the three provinces coming to the campus to attend lessons.
From this year, the investment will see more than 900 learners from rural schools in the three provinces take part in a programme designed to bridge the gap between high school and university and to create a pool of skilled young professionals who will contribute to the growth of the economy and take the country forward. The Targeting Talent Programme aims to counter possible negative influences such as a lack of rigorous curriculum, poorly trained teachers and the absence of successful role models in rural communities. The programme works with the learners over a three year period (Grades 10, 11 and 12) to increase their academic, social and psychological preparation for admission to and success at select South African universities. The three year preparation includes academic enrichment , personal development skills,  educator development and intensive mathematics and science curriculum.
The programme has achieved an incredible success rate to date. Learners who participated in the programme in 2010 and 2011 include Ngoanapedi Mmadikgetho Komane who was named last year's top national matriculant.
Since the programme started in 2010, 199 learners have participated with 192 successfully matriculating. Most of them are currently studying at tertiary institutions.
BP Chairperson Thandi Orleyn is delighted with the programme. BP has contributed R4.5 million towards the project. "Having been a sponsor of the project since its inception in 2010, we have been consistently impressed by its results, which is why we have undertaken to make the initiative BP South Africa's flagship corporate social responsibility venture for the next decade.
"The programme is a clear demonstration of BP's part to actively contribute to the country's national growth and economic development," says Orleyn.
Then Minister of Energy Dipuo Peters applauded BP's commitment to the project and said it was a step in the right direction to bring about sustainable and meaningful transformation in the liquid fuels industry.
"We expect that corporate South Africa plays a major role in the transformation agenda, and this initiative is an instructive example of how businesses can drive a concerted effort to develop, nurture and sustain black executive talent, targeting especially the youth," said Peters.