Infrastructure
Before 2010, Ntomboxolo Mbeqezi was just one of many unemployed youth in Colesberg township in the Northern Cape, battling to take care of her child.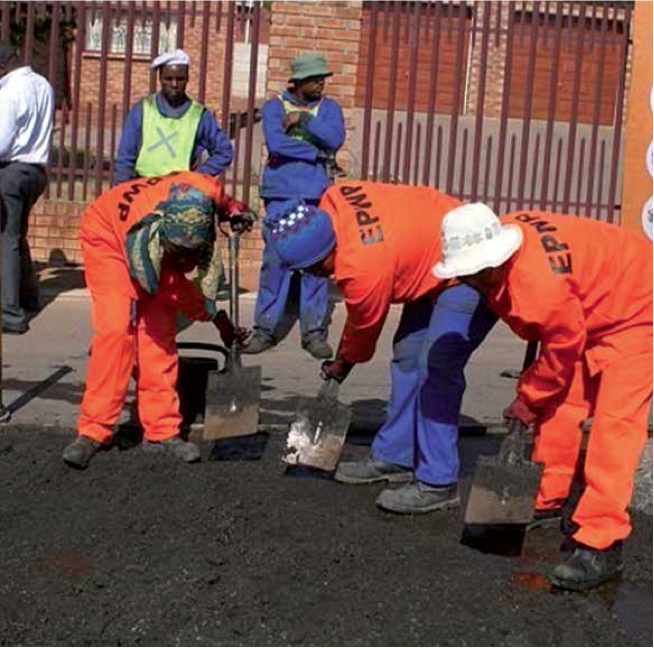 But her life changed when she was recruited along with 11 others, to train as an artisan at the Umsombomvu Mu- nicipality under the Expanded Public Works Programme (EPWP), and things started looking up. In 2011, the trainees were taken to the South African Nuclear Energy Corporation in Pretoria where they underwent a one-year apprenticeship as artisan fitters.
Today, Mbeqezi is placed as a contract worker at an Eskom Power Station in Witbank. "It feels good to be working. I get to travel and see places. It's a dream come true for me. I always wanted to be an artisan."
The EPWP enabled her to acquire skills and experience, giving her an entry point into the job market.
Since 2009, the programme has created more than three million of these work opportunities. EPWP Deputy Director-General Stanley Henderson said the target for the second phase, running from 2009 to March 2014, was to create 4,5 million work opportunities for unemployed South Africans.
"Since the implementation of the EPWP Phase 2 in 2009, the programme has made a significant impact within our South African communities in the upliftment of the socio-economic conditions of the unemployed.
"By the end of the 2012/13 financial year, 3,1 million work opportunities have been created since the start of the second phase," he said.
Henderson said this achievement positioned the programme as one of the key catalysts in government's job creation drive.
He also said the incentive grant model was revised by the Public Works Department to give rural municipalities easier access to grants, in order to increase labour intensive work opportunities through the EPWP projects.
The revised model was implemented last year. "The programme easily reached its target for participating women and youth, with 60% of the participants being women and 50% being youth, compared to the targets of 55% women and 40% youth," he said.
More municipalities are implementing EPWP, with 277 out of 278 municipalities having already signed agreements committing them- selves to achieve their EPWP targets.
Henderson also announced that the department was in the process of finalising a business plan for Phase 3, adding that the proposal would be submitted to Cabinet Lekgotla for endorsement.
The department also unveiled the EPWP website, which will be used to promote the programme, make it accessible and transparent to beneficiaries and all the relevant stakeholders. The EPWP was introduced in 2004 to alleviate poverty and unemployment by providing training and work opportunities to the poor and unemployed South Africans.
All three levels of government implement it across its four sectors, which are infrastructure, non-state, environment and culture as well as the social sector.
With the skills she has acquired, Mbeqezi says she can now look for a permanent job with more confidence.