An intuitive police officer who felt frustrated when a deaf person could not get assistance to open a case at her police station came up with an idea that impressed her superiors.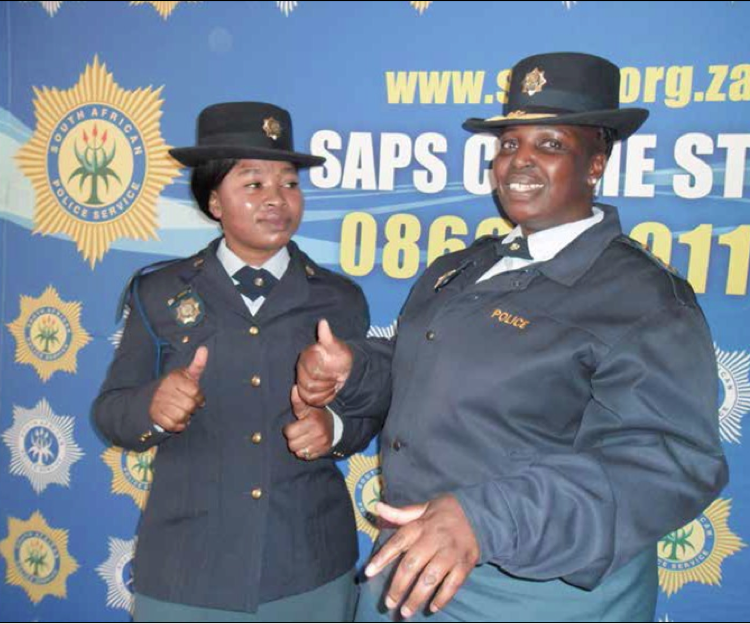 I felt very disappointed all the time because I had noticed that some clients didn't get enough help because we didn't know how to communicate with them," said Constable Zanele Mtshali, from the Nelspruit Police Station in Mpumalanga.
In May, Constable Mtshali approached her cluster leader, Brigadier Dorah Xaba, with the idea of getting police officers trained in sign language.
A month later, through her idea, more than 40 police officers from the South African Police Service Nelspruit Policing Cluster received Sign Language Basic Level certificates. "I am very happy that this idea didn't just fall on the rocky ground but today I can see that deaf people are being assisted at different police stations under Brigadier Xaba's cluster," she said.
Brigadier Xaba said helping crime victims get justice made it easy for her to understand Constable Mtshali's idea. "At first it was difficult for me to present the idea of establishing this helpful project in my cluster to my superior, Mpumalanga Police Commissioner Lieutenant General Thulani Ntobela, but as a woman of faith I went to his office the following day without even arranging a meeting with him first," said Brigadier Xaba. He added that Constable Mtshali's idea would improve policing in Mpumalanga and across the country.
During the handing over of the certificates, Lieutenant General Ntobela said the project, which was sponsored by insurance company Metropolitan, is the first of its kind in Mpumalanga. He promised that before the end of the year, all 82 police stations in the province would have police officers who understood sign language to help speed up the process of opening dockets for deaf people.
"From now on, all deaf or people living with any kind of disability in our province will have access to our police stations quickly because of you," said Ntobela.
Metropolitan Group Scheme's regional manager Kobus van Vuuren said that the insurance company would sponsor the project until April next year because it has been such a success. "I went to their class last week and spent an hour with them. There is a lot of progress."
DEAF SA representatives in the office of the Premier welcomed the initiative.
"We are very happy to see this project. We will have officers in our stations who will interpret when we open dockets," said DEAF SA member Patience Mbuyane.
She proposed that Commissioner Ntobela establish an SMS line for 10 111 so that deaf people can be able to report crime using text. "We also urge our Commissioner to make this language official in the province and to ensure it becomes language number 12 in theconstitution," Ntobela said.