Three months after the roll-out of the Fixed Dose Combination (FDC) antiretroviral pill, patients at the Dr George Mukhari hospital in Ga-Rankuwa are happy with the new wonder drug and are complying with treatment.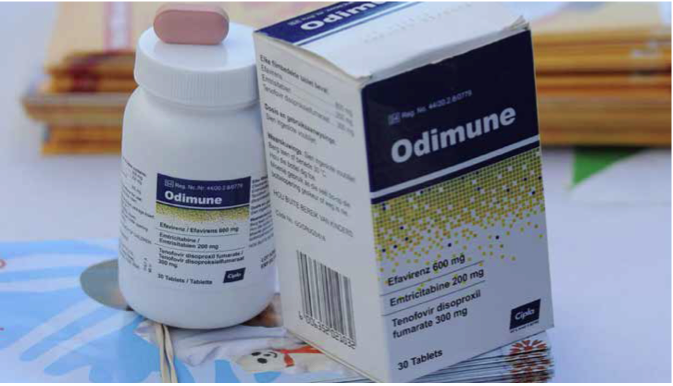 HIV-positive patients on FDC take only one pill a day as opposed to two doses of three to four drugs a day.
Principal Specialist in Obstetrics and Gynecology at the hospital Dr Tshililo Mashamba says patients are saying the FDC is wonderful because they do not have to carry pills around during the day. "They say they can continue with their normal duties of the day and not worry about taking any pills."
Dr Mashamba says the hospital had 61 patients who were started on the FDC in May, and 29 in June. "We start with pregnant patients who are newly infected by HIV. There are those who were receiving AZT in line with previous guidelines because their CD4 count was 350 or less. They qualify to be on the pill, changing from AZT to the FDC drug." A patient who is not responding well to the three-ARV pill combination can also be moved to the FDC if the constituencies contained in those ARVs are not the same, explains Dr Mashamba.
But he admits that a few patients have suffered side effects from the new drug. "They complain of vomiting, dizziness and being drowsy as the only side effect they experience." According to Dr Mashamba, people who are on ARVs at the hospital are mainly in the 18 to 34 age group. "We also get a wide variety of patients who are pregnant and HIV positive. Some as young as 14 and others as old as 45."
Health Minister Dr Aaron Motsoaledi launched the FDC in April at Phedisong 4 Community Health Clinic in Ga-Rankuwa. The pill is expected to improve compliance by reducing the risk of patients defaulting on treatment.
Dr Mashamba explains that if a patient de- faults on the medication, the virus in the body will develop resistance and the medication may not work when restarted. "When this happens we have to do resistance testing at microbiology labs. That is why it is important for patients to take their medication as prescribed."
The FDC contains emtricitabine, efavirenz and tenofovir a multiple ARV drug combined into a single pill, which helps reduce the pill burden.
Dr Mashamba, who is part of the team of medical staff that administers the FDC at the hospital, says when the Health Minister announced that there would be a single pill, everyone on ARV treatment wanted the pill. "In fact they were demanding it. They were not aware of the guidelines that we as health professionals have to follow when administering the drug."
He says as part of the guidelines given by the Department of Health, if a patient is responding well to three of the fi ARVs and the infection is well controlled, they should not be changed.