Sport, arts and culture
South Africa will be treated to a sporting and cultural showcase when the Nelson Mandela Sport and Culture Day takes place at FNB Stadium on 17 August, all in aid of the Nelson Mandela Children's hospital project.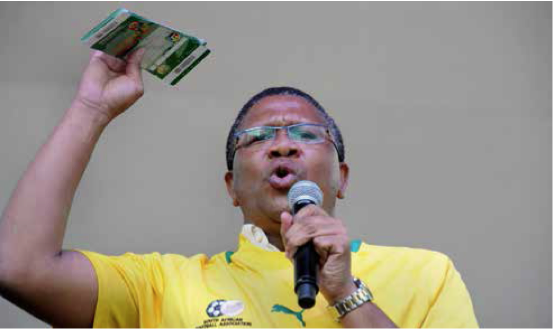 For the first time in history, both the Springboks, who will be playing Argentina, and Bafana Bafana who'll be taking on Burkina Faso, will play on the same field on the day.
But there'll be plenty more to keep fans entertained on the day. A South African masters football side will be taking on Italy, while a music concert in the evening will feature the best of South African talent.
Speaking at the launch of the event at a function in Johannesburg attended by a veritable who's who of sport in South Africa, Minister of Sport and Recreation Mr Fikile Mbalula said the day was a celebration of the contribution Nelson Mandela made through sport, especially during his term as President of South Africa. It is in the spirit of this that all proceeds from the Nelson Mandela Sport and Culture Day will be in aid of the Nelson Mandela Children's Hospital project.
All speakers at the event acknowledged Mandela's ill health and wished him well. The high esteem he is held in by all sportspeople both locally and internationally was evident both from comments as well as clips from a video highlighting the many meetings Mandela has had with famous sportspeople through the years, and remarks he has made regarding the important role of sport in the community.
Minister Mbalula also acknowledged the achievements of two current sport greats, national hockey side captain Marsha Cox, who has scored 300 goals and Springbok hero Brian Habana, who has scored 50 tries during his Springbok career.
Marsha received a Fiat 500 car as a reward and Habana a cheque of R50 000, which he promptly donated to the Nelson Mandela Children's fund.
The project is a collaboration between stakeholders including the South African Rugby Union, South African Football Association, SRSA and the Department of Arts and Culture, with many smaller partners and sponsors also playing a role. It is coordinated by SRSA, who is also contributing financially.
Tickets to the event start at R220 and is available from Computicket.
Source: Sports and Recreation South Africa