Infrastructure
The launch of two multi-billion rand water and sanitation projects at the Vaal Dam has set in motion a major infrastructure development drive that is expected to create thousands of jobs and resolve service delivery backlogs in Gauteng.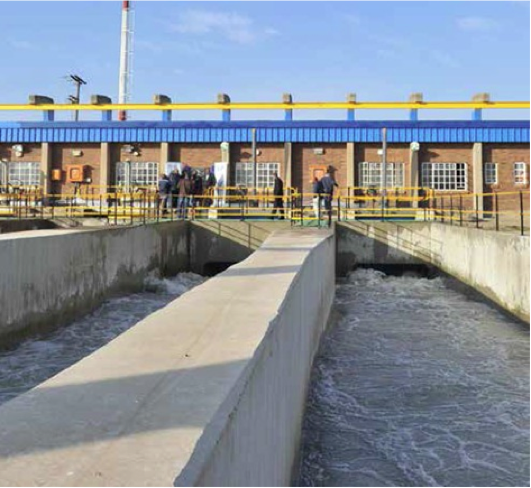 The Vaal Dam is South Africa's second biggest dam by area situated on the outskirts of Vereeniging south of Johannesburg.
The first project, a R5-billion Sedibeng Regional Sewer Scheme, will anchor the Strategic Integrated Project (SIP) 18 – a water and sanitation infrastructure programme.
When the Minister of Water and Environ- mental Affairs, Ms Edna Molewa, launched the programme at the Vaal Dam recently, she said the programme would go a long way in resolving water and sanitation problems, especially in poorly serviced or un-serviced areas.
"This programme, in simple terms, is a 10-year plan that will address the estimated backlog of adequate water to 1,4 million households and that of basic sanitation to 2,1 million households.
"The recent Green Drop Report indicates that of the 914 water supply systems assessed, 41% require attention. Similarly, 55% of 821 wastewater treatment works require serious, critical and urgent refurbishment."
The Sedibeng Regional Sewer Scheme will see the construction of a new Waste Water Treatment Works to increase sanitation capacity in the area.
The second project is Rand Water's BG3 pipeline, the largest water pipeline in Sub- Saharan Africa, which runs from the Vaal Dam to its Zoekfontein Plant 8,6 km away.
The pipeline will increase water distribution in and around the area. "I am pleased that the BG3 pipeline will not only increase raw water capacity to Zuikerbosch by up to 2100 Ml/d, which will accommodate the region's growth water demand projected to 2030, but because it duplicates the BG2 (existing line), it will allow the BG2 to be taken out of service for crucially needed maintenance or renovation works," said Minister Molewa.
SIP 18 is expected to fast-track the issuing of water licenses, expand the water system capacity, speed up build programmes, address backlog projects and rehabilitate and upgrade existing water and sanitation infrastructure in the next 10 years.