Sport, arts and culture
Young runners recently celebrated success in the KwaZulu-Natal Department of Sport and Recreation's 10-kilometre Youth Run.
The field of over 7 400 athletes were led by Wiseman Mthembu (18), winner of the men's event, and Aphelele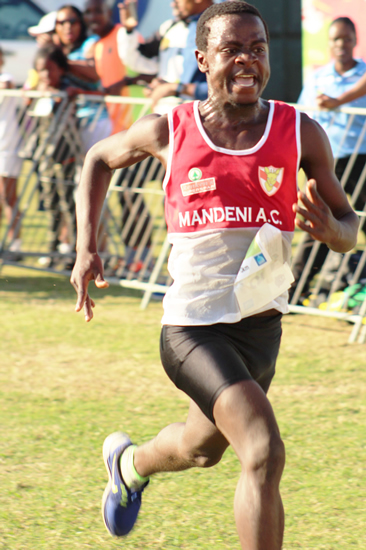 Jikela (16), who won the women's race.
The Youth Run is held at King's Park Stadium in collaboration with KZN Athletics. It also has a 5-kilometre race for children aged nine to 13.
Mthembu, a Grade 9 learner at Ndondakusuka High Shool in Mandeni, said this year's run was his second.
"Last year I came 15th because I was not well organised and I did not have running shoes," the winner said. "But this year I came well prepared. I see myself having a bright future in athletics."
It was third time lucky for women's event winner Jikela, who attends Umlazi's Zwelibanzi High School.
"In 2015 I finished in 11th place. Last year I came second. I am happy that this year I finished first. I struggled a bit in the first five kilometres, but after that I regained my strength."
The two learners won R1 000 each, with runners from second to 10th place receiving between R900 and R100.
Zwelibanzi High School in Umlazi walked away with the R5 000 prize money for having the most athletes finishing the race. Ndongeni High School was in second place and Bechet High School in third.