Written by Amukelani Chauke
As firefighters continued to put out runaway fires following an inferno that engulfed forests and towns along the Western Cape coast, Greater Knysna residents recently formed a guard of honour to thank Working on Fire members for their bravery over 12 long days spent battling the blaze.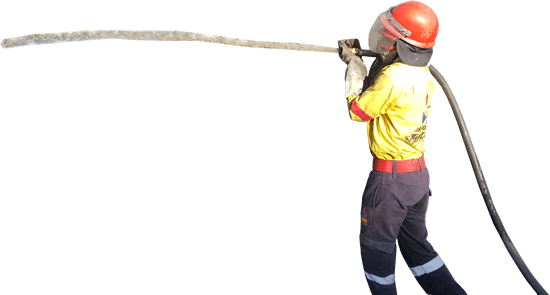 Working on Fire (WoF) is an Expanded Public Works Programme under the Department of Environmental Affairs. It provides young women and men from marginalised communities with training and work opportunities. In June it deployed 450 firefighters to help local firefighting efforts in the holiday towns of Knysna, Plettenberg Bay, Sedgefield and George.
In Knysna, WoF members formed the bulk of firefighting efforts, according to Lauren Howard, the organisation's provincial communications officer. The fire burned some 215 000 hectares of land and damaged 480 structures. It also claimed the lives of seven people, including volunteer firefighter Bradley Richard.
"On Saturday, 17 June 2017, the Greater Knysna residents formed a guard of honour to thank our brave firefighters at a unity march," Howard said. "Thousands of people gathered to bid farewell to the firefighters who fought the Knysna fire for 12 days."
Disaster relief
When the massive fires started, the Knysna Local Municipality evacuated about 8 000 people from their homes.
President Jacob Zuma dispatched disaster relief support to all areas devastated by the fires, particularly poor communities. This was coordinated through the national joint operation centre for disaster management, working with the Western Cape government's provincial disaster management teams.
Additional relief and support has been provided by the Knysna Municipality, members of the community, Operation SA, KFC, the Al-Imdaad Foundation, Kulula Airline, Mango Airlines, FlySafair, Federal Airlines, and others.