Sport, arts and culture
Football star Steven Pienaar's annual tournament in his home town of Westbury aims to rouse young people's passion for football and fight drug abuse.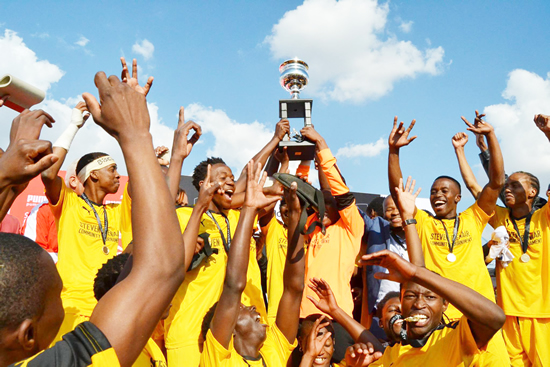 The Steven Pienaar Community Cup in Westbury, Johannesburg, is inspiring young people's passion for football – and tackling social ills.
A celebrated soccer star raised in Westbury, Pienaar captained Bafana Bafana until 2012, and played for international teams such as Sunderland, Ajax, Borussia, Dortmund and Everton.
Ronsle Mitchell is the owner of Liverpool FAFC, one of the local teams that took part.
"The Steven Pienaar tournament gives our boys exposure and opens their eyes to the fact that they can use soccer as a career," he said.
"The communities where these boys come from are infested with drugs and such sporting games in the community are an indication that young people can make it out."
The winners
The first Community Cup was held in 2003 with only eight teams. This year's event attracted 158 clubs from across Gauteng.
The tournament caters for development teams from under-8 to under-20. It also has nine women's teams and an open category for seniors, to discover future talent.
Codessa Football Club won the open category, walking away with R100 000 in prize money.
The tournament is sponsored the Gauteng Department of Sport, Arts, Culture and Recreation, the City of Johannesburg and Puma.
Other teams taking part included Westbury Spurs, Real Madrid, Boca Juniors FC, Fighters, Diepkloof Diplomats, Yorkshires, Future Stars, Palmeros, Prestige Academy, Argentinos, Mogale Celtic FC, Eden Park Callies, The Boys, Soweto Scorpions, Toekies United, Godisanang FC, Glorias Stars, Thames, United FC, Eberneze Youth Development, Westbury Stars Academy, Martindale, River Spears, Zico Boys, FC Munchen, Roses United, Noordgesig United and Umlilo.