The lives of 84 young people from the poverty-stricken community of Inanda in north of Durban are set to change for the better thanks to a KwaZulu-Natal Department of Transport project under the Expanded Public Works Programme.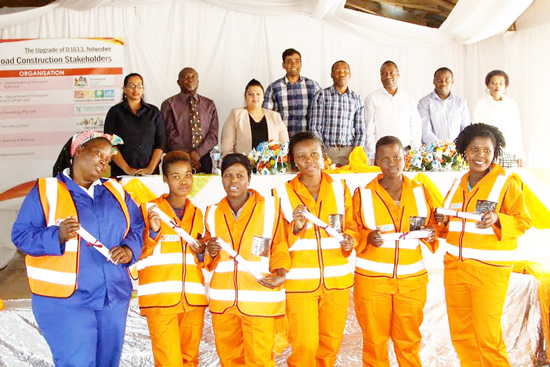 After almost three months of theoretical and on-the-job training, the youth have been recruited to work on the construction of road D1613 as part of a labour-intensive initiative intended to create jobs.
KwaZulu-Natal MEC Mxolisi Kaunda said the EPWP project is in line with government strategies to both build an inclusive economy, and create jobs.
"We are determined to see our youth taking charge of their future, and being active participants in the growth and development of the provinces' economy," he said.
"Instead of using machinery for all construction activities on this road, we have decided to use them, to create employment opportunities for our youth.  They now have certificates, so they will be able to find work anywhere after the construction project is completed."
Training graduate Nombulelo Mkhize said she was thankful for the chance to work. "I was sitting helpless at home without a job.  Through the opportunity, I will be able to provide for my family."
Another graduate, Nozipho Khuzwayo, said she was able to earn an income while still in training. "We spent 22 days in class and 44 days working outside. We were paid stipends while we were still in training."
Ward Councillor Bonke Chili said the project was good for his community.
"Most of the participants are from child-headed household families," he said. "More than 250 people have benefited from this programme. What excites us most is that it started here in our community. We are the champions of this programme."