Sport, Arts & Culture
The Hexecutioner becomes first African boxer to simultaneously win three world titles.
Junior flyweight boxer Hekkie Budler made history when he became the first African to simultaneously win three prestigious world boxing titles in Tokyo, Japan. Budler, dubbed "The Hexecutioner", beat Japanese favourite and World Super Champion Ryoichi Taguchi at a packed Ota City General Gymnasium in the Japanese capital. His win saw him take Taguchi's IBF and WBA flyweight titles, as well as the Ring Magazine belt.
Budler is the first South African to win three title belts simultaneously and the first South African to win the Ring Magazine belt under the current South African Boxing Act of 2001. The last South African to bring this title home was Vic Toweel in 1950.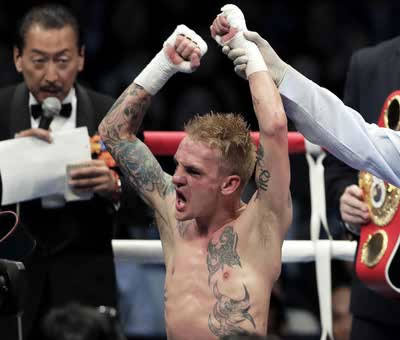 His win came after a serendipitous turn of events.
Budler, 30, had fought Milan Melindo of the Phillipines for the IBF flyweight belt in Melindo's hometown, Cebu City, in September. Budler lost by a split decision, but the IBF later ordered a title rematch after it conceded to several incidents of bad officiating against Budler.
In December, Melindo fought Taguchi in Japan in a unification fight approved by the IBF. Melindo lost, and Taguchi inherited the rematch owed to Budler. This put Taguchi's two flyweight world titles on the line, and a third title when Ring Magazine pronounced its own belt would be up for grabs.
Boxing South Africa congratulated Budler and his team "for this unparalleled accomplishment".
"What Hekkie has achieved goes way beyond what ordinary words can describe. This is not only victory for Hekkie, but victory for the entire boxing movement of South Africa and the continent of Africa," the association said in a statement.
Sport and Recreation Minister Thokozile Xasa congratulated Budler in her Budget Vote calling him one of the "living legends of our people, they are our role models".