A number of Unemployed rural youth are being groomed to become environmental ambassadors for their communities.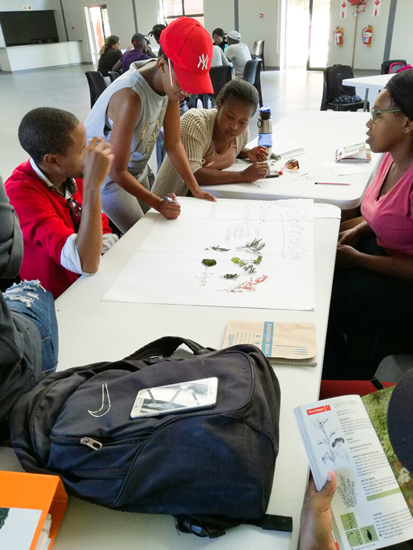 The Youth Environmental Services (YES) programme is reaching unemployed youth in isolated areas of the Free State and Northern Cape, with the aim of stimulating employment in the environmental sector.
A total of 270 youth  from eight municipalities recently started their exciting journey, thanks to a partnership between the Department of Environmental Affairs and the Wildlife and Environment Society of South Africa (WESSA).
The programme offers a year-long learnership that exposes unemployed, disadvantaged youth between the ages of 18 and 35 to mentored work-integrated learning opportunities, environmental skills training and community service. Between 2017 and 2020 the partnership will have benefitted 2 430 youth – 270 from each province.
The youth receive one week of accredited training per month while the rest of the month sees them gaining workplace experience with hosts in the environmental sector, including nature reserves, animal welfare organisations, government departments, private consultancies, ecotourism establishments and municipalities. They receive a stipend for the work they do.
"We are working in rural areas where the levels of poverty and unemployment are high.
"For many of our participants, this is their first job.
"Their work covers administration, science, compliance monitoring, animal care, hospitality, waste management and enviro-education."
One of the participants of the programme Lebogang Theletsane (27)  said that the opportunity was a rare one especially in the rural area of Warrenton in the Northern Cape where she lives.
"We do not get many opportunities like this here. When we finish the programme we will not only have learnt a lot of skills but we will also receive a certificate which will give us further opportunities," said Theletsane.
Another key aspect of the programme is the community service component. All participants spend two days per month giving back to their local communities. Some serve as teaching assistants and others as admin helpers at clinics, assistants at care centres, sports coaches, cleaners at parks or gardeners for the elderly.
The end goal is to see these youngsters grow into environmental ambassadors in their communities while allowing them to gain permanent employment in the sector.
"Our constant message to the youth is that they need to use their energy, new-found knowledge and experience and their own initiative to create their own job that
they should not settle for waiting for a scarce job," Griffiths said.