A private-public partnership focusing on nutrition education will help ensure that children are well fed and healthy.
With more than two billion people declared overweight or obese in the world and about 800 million malnourished, the Department of Basic Education (DBE) has partnered with Nestlé South Africa to promote the overall health and wellbeing of  South African children.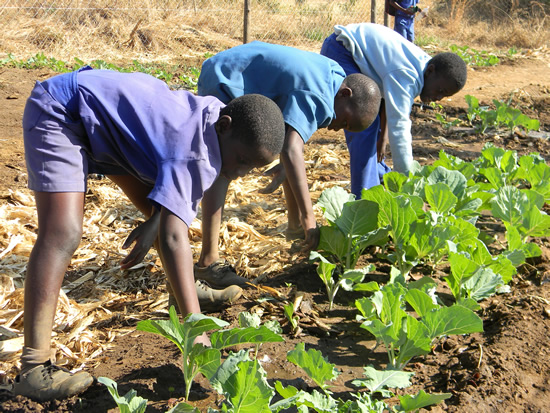 In a global initiative which aims to help 50 million children by 2030, Nestlé South Africa has announced its global "Nestlé for Healthier Kids" initiative. It aims to reach over 50 percent of South Africa's primary school learners by 2020.
The impact of the initiative will be measured by a nutrition education study undertaken by the Vaal University of Technology.
The results of the study are due later this year and will be used to enhance the current life skills curriculum at schools.
Since its foundation, Nestlé has been committed to helping parents and caregivers provide the right nutrition for their children.
Nestlé South Africa spokesperson Ravi Pillay said the company wants to help parents make informed and healthier food choices for their children.
"We are also proud to have partnered with the DBE on facilitating nutrition and quality physical education programmes, which are developed and prescribed by government, to children between the ages of six and 12," he said.
The partnership between Nestlé South Africa and the DBE started in 2012 when they signed a Memorandum of Understanding (MoU) on nutrition education.
Through the MoU, the department and Nestlé South Africa have been teaching children, parents, food handlers and communities about the importance of hygiene and packing nutritious meals.
Pillay said the initiative will target schools that fall under quintile three and below because those are the schools in which children receive meals at school through the department's National Schools Nutrition Programme (NSNP).
The NSNP aims to enhance the learning capacity of students through the provision of healthy meals at schools. Where it is implemented, the programme has been shown to improve punctuality, regular school attendance, concentration as well as the general wellbeing of learners.
The department's NSNP director, Neo Rakwena, said the programme aims to address risk factors related to malnutrition and under-nourishment in our learners.  
Did you know?
The NSNP benefits more than 9 million learners in more than 21 000 schools.