Written by Nonkululeko Mathebula
A young woman who washed dishes throughout high school to supplement her family's income is now a professional who proves that hard work pays off.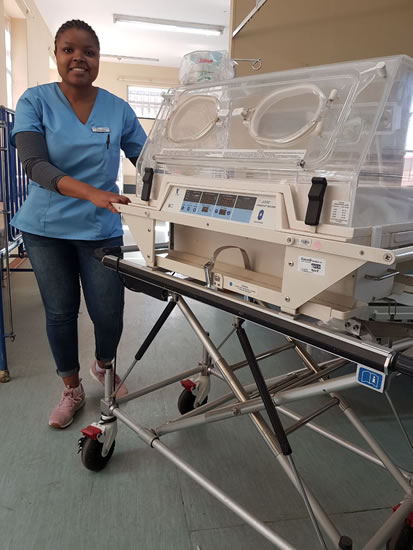 Former domestic worker, Pamela Phumzile Sithole is proof that dreams do come true.
Born and raised in Phoenix in KwaZulu-Natal, the 24-year-old was able to juggle her studies with part-time work over the years having the ability to rise above her circumstances.
Despite working as a domestic helper from the age of 14, Sithole's perseverance and determination helped turn her life around and she recently graduated with a Bachelor of Medicine and Bachelor of Surgery degree from the University of KwaZulu-Natal.
She is currently doing her internship at the Rahima Moosa Mother and Child Hospital in Johannesburg.
Sharing her story with Vuk'uzenzele the inspirational young woman said her journey was not easy.
"Growing up there were a lot of challenges, including our financial circumstances and my parents' divorce.
"My mother was left to provide for us and she was unemployed for the longest time. As a result we had no choice but to rely on my siblings to put me through school from an early age up until high school which put a lot of financial strain on them."
Despite these challenges, Sithole was determined to live up to her potential and applied herself diligently to her studies. 
 "For me giving up wasn't an option."
When she was a young teenager she got the opportunity to help do chores at a home nearby. This led to regular domestic work during her December holidays and Sithole was able to add to the family's finances and help fund her high school studies.
Despite doing well in matric there was always the chance that she would not be able to study further because of a lack of funding. "I almost didn't go to a medical school," she adds.
Her hard work and commitment to her studies paid off when she received funding from the National Student Financial Aid Scheme. This helping hand was to prove life changing.
"Even though I was a domestic worker, I didn't shelve my dreams and think that it's over for me. I continued to work hard and I'm glad that I did.
"For me it really was just a lesson in humility and it has enabled me to better understand people from different walks of life and be able to relate to each person.
"I always knew that good things lay ahead for me and it was truly just a matter of time."
Her parting words are wise: "Never despise humble beginnings but equally, don't let them define where you will be in five or 10 years' time.
With God, everything is possible."