An Ithala loan has changed the lives of 10 former taxi drivers, who are today the proud owners of a fleet of buses.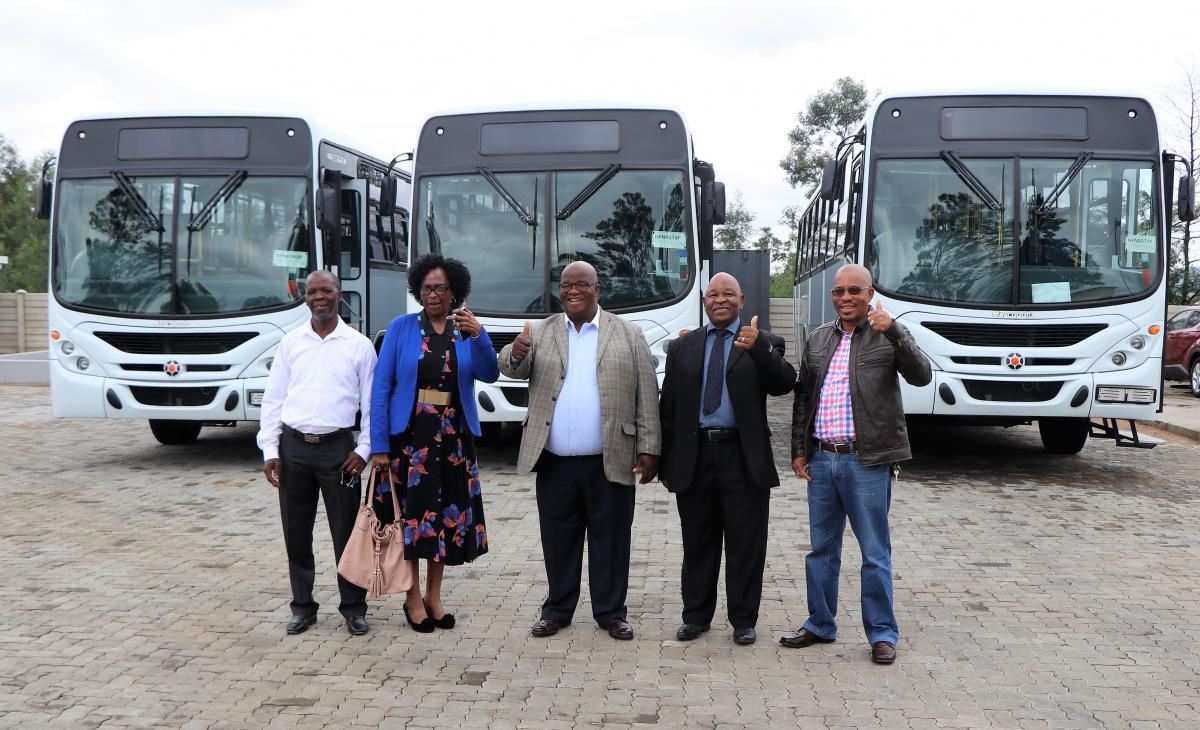 Eshowe-based bus co-operative Mlalazi Trading has purchased five new buses at a cost of R10.5 million.
The investment – funded by Ithala Development Finance Corporation (IDFC) – will allow it to expand its fleet to 15 and offer four additional government-approved routes. Three of the new buses, each with a price tag of R2.1 million, have already been bought. The fifth bus will be used as a substitute to ensure fewer route interruptions.
"This is the beginning of great things," said Thamsanqa Ngcobo, the chairperson of Mlalazi Trading.
The investment comes on the heels of Mlalazi Trading's win at this year's Ithala Business Achievers Awards. The co-operative walked away with the Logistical Services Business of the Year Award.
In addition to expanding its bus fleet, the co-operative is building a R1.5 million depot which it believes will improve the quality of its service and stakeholder relationships.
The story of Mlalazi Trading began seven years ago when the 10 members of the co-operative were all taxi drivers. They were approached by the Department of Transport to convert their taxi operation into a bus operation as a part of government's ongoing efforts to implement transformation policies and diversify various sectors of the economy.  
"When we started out we didn't have money to buy new buses so the buses we used were leased. There were many hassles involved with that process though and in 2014, we collectively decided to apply for funding to buy eight buses. We went straight to Ithala because we knew it is the only bank that caters for the needs of the black market," said Ngcobo.
The application was granted and they were able to purchase new buses. But shortly after that, the business started operating at a loss and they could not keep up with repayments.
Ngcobo said: "Ithala was very understanding during that difficult time and extended the repayment period until we were back on our feet."
The co-operative currently employs 12 drivers, two workshop assistants, two bus washers and office staff.
Ithala acting group chief executive Themba Mathe said the IDFC's key mandate is to be a catalyst for economic development and empowerment.
"We aim to be responsive to the development needs of the province's people and proactive in identifying and catalysing entrepreneurial opportunities that become available."