In a rural Eastern Cape town where more than 50 percent of the population rely on government grants and more than 20 percent of households live below the poverty line, a fish farming project has brought hope to many residents.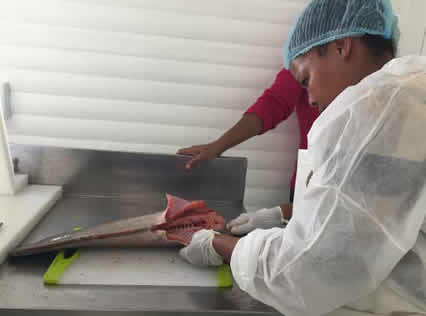 Located in Camdeboo, near Graaff-Reinet, the Camdeboo Satellite Aquaculture Project (CSAP) has created work opportunities for the residents in an area plagued by high levels of unemployment.
The CSAP is a project of the Blue Karoo Trust (BKT) and uses a farming method called aquaculture to establish a preserved freshwater fish industry in Graaff-Reinet.
BKT is one of the initiatives identified by government to grow the aquaculture sector and provide jobs as part of the Operation Phakisa: Oceans Economy project.