Local government
On 3 August eligible South Africans will vote in the 2016 Municipal Elections.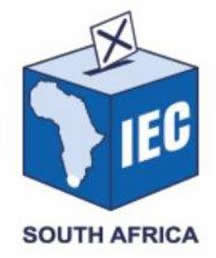 By voting citizens play a role in keeping ward councillors accountable and ensuring that municipalities deliver services and respond to everyone's needs.
A vote also means that South Africans can make their voices heard during the elections.
Independent Electoral Commission (IEC) statistics indicate that patriotism is increasing among young South Africans and that they have come to realise the importance of participating in elections.
This could imply that youngsters are starting to understand their democratic rights and are banking on those rights to determine the future of their country.
First-time voter Sisipho Luyanda Stuurman (19) said her hope is that one day South Africa will be an even better country than it is currently. This is what motivated her to register to vote for the upcoming local government elections.
"It is important to vote because if you vote, you will be involved in the development of your country and voicing your choices," said Stuurman from King William's Town, in the Eastern Cape.
Another first-time voter who believes everyone's vote is important, Magauta Ntsoeu, of Matjhabeng Local Municipality in Welkom, in the Free State, said those who proclaim to be proudly South African should vote.
"Voting is a way to speak your mind and let your voice be heard. That's what motivated me to register," she said.
Ntsoeu added that the municipality in her area provides efficient services. "I am happy with the services rendered to me and fellow residents."
She said government is working hard to satisfy citizens in many ways.
"I think our government is playing an important role in our lives, by spending money on education and providing jobs for those who are unemployed, as well as improving infrastructure" she said.
Eligible voters who need to check their details can do so at their local Electoral Commission office.   
For more information call the IEC at 0800 11 8000. The contact centre is open Monday to Friday, from 7am to 9pm; SMS: 32810 (SMS your ID number for your registration status and details of the current voting station) or email: info@elections.org