On 18 July, South Africans and people across the world will take time to serve others in honour of former President Nelson Mandela.
The world commemorates Nelson Mandela International Day, commonly known as Mandela Day, on Madiba's birthday, 18 July.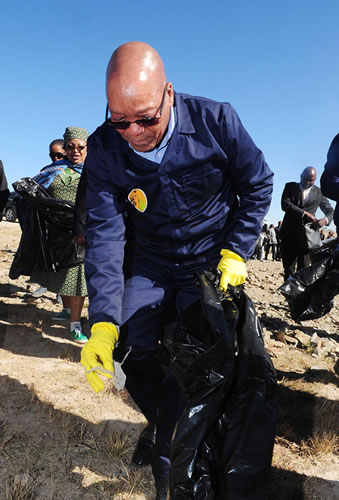 Mandela Day was inspired by the call former President Mandela made for the next generation to take on the burden of leadership in addressing the world's social injustices when he said that "it is in your hands now."
Mandela Day is more than a celebration of Madiba's life and legacy.
"A pledge to live Madiba's legacy is choosing to do whatever it is you do to the best of your ability every day."
It is a global movement to honour his life's work and to change the world for the better.
"Our aim is to use the day to develop an ethos and culture of selfless giving. Over the past two years and into the future, we aim to make 'every day a Mandela Day' across South Africa and internationally. The theme is Take Action, Inspire Change, Make Every Day a Mandela Day.
"This year, Mandela Day activities will centre around four key areas, namely literacy and education, food security, shelter and infrastructure, as well as the environment. Mandela Day is about going beyond doing good and addressing societal systemic problems," said Sello Hatang, CEO of the Nelson Mandela Foundation.
This year, two key Mandela Day activations are Trek4Mandela, which is in its fifth year, and the launch of the Great South African Cookbook.
The Trek4Mandela Kilimanjaro climb aims to raise enough funds to ensure that 350 000 girls will not miss a day of school due to menstrual challenges.
Research has shown that girls from marginalised backgrounds could miss up to 50 days of school each year due to these challenges.
Trek4Mandela aims to create awareness for the Caring4Girls programme and give much-needed accessibility to sanitary towels.
The main objective of the project is to help keep two million girls in school by 2020.
The Great South African Cookbook showcases the diversity and creativity of South Africa's vibrant, unique food culture, while helping with the dire need for dealing with poverty in the country, said Hatang.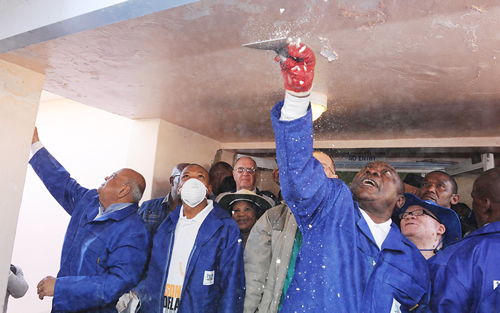 It will feature 67 top South African chefs, cooks and farmers in a unique celebration of South African cuisine. All proceeds from the sale of the book will be used by the Nelson Mandela Foundation to support efforts related to food security.
Speaking at the official launch of Mandela Day 2016 at Dr Mathole Motshekga Primary School in Tembisa in Gauteng recently, Madiba's wife Graça Machel said that his legacy should be seen as a way of living, not as an event tied to Mandela Day.
"When we celebrate what we call Mandela Day, it is just symbolic. It's a symbol of what we are trying to do on a day-to-day basis. A pledge to live Madiba's legacy is choosing to do whatever it is you do to the best of your ability every day. It's a way of living, not an event.
"Mandela Day gives us a way to energise our collective commitment, and it helps to know you are not doing this alone – there are millions of us. This helps build the movement of doing something good for someone else, selflessly caring for others, and remind ourselves that we belong to a global, human family," she added.