If you are a South African Grade 12 learner with outstanding achievements in Mathematics and Physical Science then Transnet is looking for you. The state-owned entity has launched a bursary recruitment drive that offers over 170 bursaries and a training programme for chartered accountants.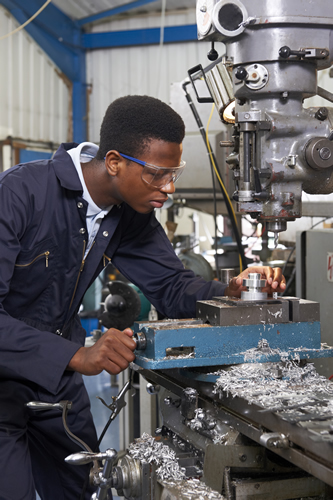 Transnet's spokesperson Mboniso Sigonyela said the focus is on scarce skills in engineering and accounting to strengthen Transnet's skills base. Transnet has set aside R7.6 billion over the next 10 years for skills development and bursaries as part of its rolling R380 billion infrastructure investment programme. About R1.2 billion of this money will be spent on bursaries.
The bursaries are for full-time study towards a Bachelor of Engineering or a Bachelor of Science in Engineering at any South African University in:
civil engineering
electrical engineering (heavy current)
electronic engineering
mechanical engineering
industrial engineering and metallurgy engineering (physical).
"The bursary covers full costs, including tuition fees, accommodation and meals, a book allowance, a computer (from second year if required), and on-the-job training," said Sigonyela. Last year, Transnet awarded bursaries to over 150 students and is sponsoring more than 500 students. Since the launch of its bursary scheme in 1994, Transnet has funded 3 288 students.
Transnet also offers a three-year learnership programme for candidates with a Certificate in Theory of Accounting (CTA) or Bachelor of Accounting Sciences in Financial Accounting [B Compt (Hons) or equivalent. Transnet's chartered accountants training programme is accredited with the South African Institute of Chartered Accountants and provides practical experience and preparation for board examinations.
The programme includes extensive training in financial management, management decision-making, financial accounting, internal audit and corporate governance, auditing and assurance and taxation. This also includes professional abilities such as interpersonal and communication, intellectual, personal, and organisational and management skills.
Bursaries Entry Requirements
South African Grade 12 learners with outstanding achievements in Mathematics and Physical Science.
Chartered Accountants Training Programme
Minimum entry requirement is the Certificate in Theory of Accounting (CTA) or a BCompt (Hons)/final year. Current final year CTA students are also eligible to apply.
Applications open and close in July each year.
For more information visit the Transnet careers page at www.transnet.net