Local government
Delivering his State of the City Address in Port Elizabeth recently Nelson Mandela Bay Municipality Executive Mayor Dr Danny Jordaan described a city that is transforming and improving on its governance and service delivery.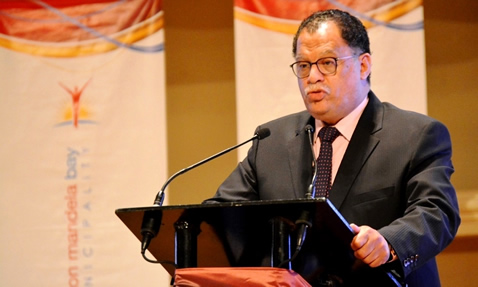 Jordaan admitted to inheriting "an incapacitated administration ... with various forensic audits pointing to a series of inadequacies."
Despite the grim outlook of the City's 2015/16 budget, which revealed a potential deficit of R439 million over the medium-term, Nelson Mandela Bay now boasts a sizeable surplus and has earned itself a Moody's upgrade at a time of uncertainty about general economic prospects nationally.
The "12 game-changers in 12 months" of his administration included an improved credit rating, which will boost investment promotion.
"Since taking office, a number of investment programmes have been secured, including Beijing Automobile International Corporation, which is to build an R11 billion vehicle manufacturing plant and is set to create 2 500 direct jobs and thousands of indirect ones," said Jordaan.
Other investments include a R1.8 billion expansion by pharmaceutical company Aspen which created 497 jobs and a Logistics Park investment valued at R327 million, with 751 jobs created and expansion to Phase 2 now being considered, said Jordaan.
"Our city now has R2 billion in cash reserves. Our credit rating (by Moody's) has jumped three notches [to] AA1ZA," said Jordaan.
The city – which includes Uitenhage and Despatch – was on a steady path to tackle corruption and mismanagement, he said.
"Financial controls are in place and we have delivered a transparent tender system. We have created a sound base for economic growth and job creation, entrenched good governance and accountability for performance within the city - both at political and administrative levels."