The Department of Local Government and Human Settlements in the North West in partnership with TSK Projects, is training passionate students in building construction.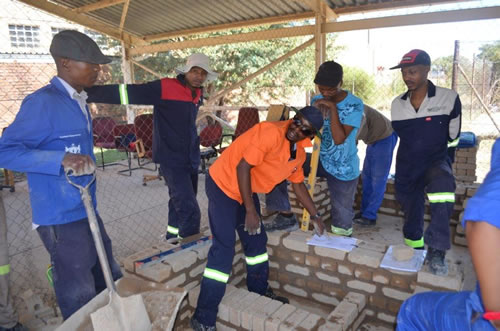 The partnership between the department and TSK Projects started in August 2013 when 40 students were trained in different areas of construction.
The purpose of the training was to address the skills shortage in the construction sector and to add to existing skills among the youth.
Manager of Human Resources: Utilisation and Capacity Development at the Department of Local Government and Human Settlements said the trainees would not only learn about construction.
"These are the skills they'll acquire [in addition to] communications, mathematics, reading … plans, laying … foundations [and] tendering. They will also learn to set out cast concrete strip foundations and build foundation walls."
Once they are done with the training, the learners will be qualified brick masonry artisans or qualified brick layers.
The training is graded at NQF level 3.
Beneficiaries have dreams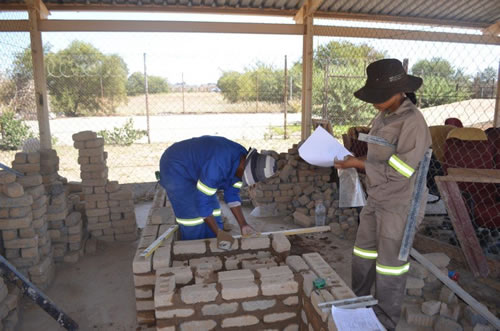 Among the 40 trainees is 29–year-old Taolo Phepheng from Unit 8 in Mafikeng. Phepheng says being part of the programme has given him a chance to realise his dream of getting into the property business.
After completing matric in 2004, he enrolled for an Electrical Engineering Diploma at Flavius Maneka College in Vereeniging, but had to drop out due to a lack of funds.
He said he saw an advert in the newspaper about the training initiative and applied.
"I look at this training as a stepping stone for me to get where I want to be. I've always wanted to get into the property business and this will increase my chances of starting the business."
Another beneficiary Akanyang Moagiemang (22) said he would use what he learnt on the course to assist other people, especially his uncles who have been in the construction industry but doing things informally.
"I want to assist them to formalise their knowledge by getting some sort of qualification like I will get from this training."
He dreams of starting a small construction company that will focus on helping underprivileged young people.