Written by Amukelani Chauke
Local government
Auditor-General (A-G) Kimi Makwetu said the Eastern Cape, Free State and Mpumalanga were among those provinces that were showing signs of recovery in managing their administrative and financial affairs.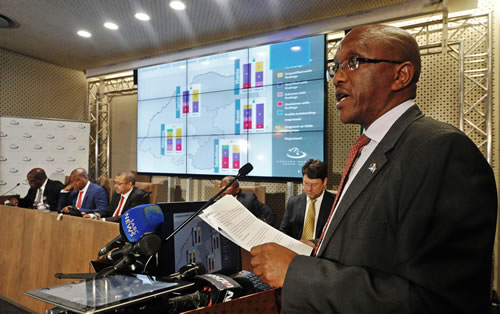 The A-G was speaking at the release of the results of his office's 2014/15 audits of municipalities over the past year.
"I am particularly encouraged by the solid outcomes reported at municipalities within the Joe Gqabi district in the Eastern Cape, as well as the Thabo Mofutsanyana District Municipality in the Free State.
"I encourage leadership in these provinces to re-emphasise the benefits of good governance at all municipalities as a key mechanism to create a fertile environment for appropriate service delivery and to back this up with decisive action in setting the appropriate tone at the top, investing in the right skills and competencies for key positions and further continuing good record-keeping practices in all municipalities," he said.
He said each of these provinces also faced immense challenges in specific areas, such as the municipalities in the OR Tambo district in the Eastern Cape and Matjhabeng Municipality in the Free State, where urgent and focused leadership attention was required.
He added that provinces still needed to strengthen their governance systems.
Best performing municipalities
Meanwhile the A-G said that the provinces with the highest proportion of municipalities with clean audit opinions in 2014/15 were the Western Cape (73 percent), Gauteng (33 percent) and KwaZulu-Natal (30 percent).
He attributed this achievement to the leadership in these provinces having "proved the value of investing in strengthening internal controls, valuing stability in the administration of municipalities and taking decisive action on both internal control failings and audit findings."
He added that the audit outcomes of municipalities in Limpopo, North West and the Northern Cape have been disappointing.
The A-G said focused political will and a huge investment in ensuring that the basics were done right at municipalities in these provinces were required to create a baseline from which good governance can be restored and strengthened.