Written by Nthambeleni Gabara
Communications Minister Faith Muthambi has hailed the two-day VIII International IT Forum -- which was held in Khanty-Mansiysk, Russia -- as a success for the country's growing multilateral relations.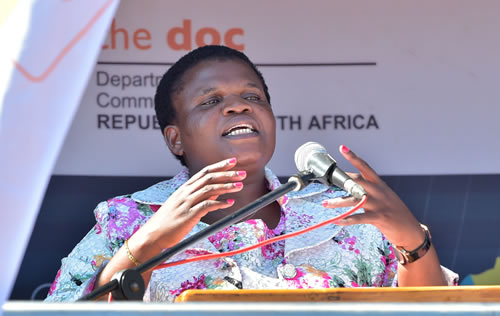 Minister Muthambi, who represented the country at the IT forum, said as new participants, the forum allowed South Africa to expand the horizons of cooperation in communication science and emergent technologies, and to progress to new forms of partnership within the communication and media space, especially within the BRICS grouping.
"The forum created an opportunity for us to develop mass media cooperation agreements and we believe that very soon, the citizens of the BRICS nation states will be shown the true picture of a grouping with growing economic and social ties that complement our shared histories and political development.
"We are already working on enhancing our media cooperation and collaboration with the member states in BRICS, especially Russia, so that our media houses can share content and technologies to reflect the achievements of the grouping, which is marching towards shared prosperity," the Minister said.
Forum highlights
Minister Muthambi has initiated the process of linking the Gauteng provincial government and the autonomous region of Okrug-Ugra to work towards entering into a techno park partnership.
The Minister said South Africa fully supports the idea to create compatible integrated telemedicine systems within BRICS countries, an idea which was also echoed by Governor of Ugra, Natalia Komarova. This will bring affordable medical services to the regional grouping's three billion people.
"The creation of compatible integrated telemedicine systems in the regions of the BRICS countries is well advanced. In fact, we are talking about the combined potential and opportunities of the largest economies of the world, containing more than 40 percent of the population of the planet to put their resources to protect human health, no matter where citizens live.
Telemedicine is a new frontier that will boost efforts to fully eradicate a wide range of diseases and address many different persistent and emerging health issues.
"I think that we can do this together - uniting our efforts to unlock communication and cooperation between BRICS states for the betterment of our citizens' lives," said Minister Muthambi.