The Gauteng Department of Health has introduced an Electronic Bed Management System (eBMS) to reduce waiting time for beds.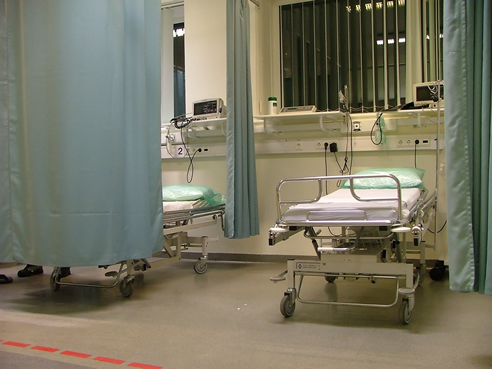 MEC for Health Qedani Mahlangu said the eBMS was one of the department's initiatives to improve healthcare provision through technology.
Using the eBMS some hospitals – such as those in the Steve Biko Academic Cluster – have reduced patient waiting times by at least two hours.
The Steve Biko Academic Cluster includes the Tembisa' Tshwane District' Kalafong, Mamelodi and Pretoria West hospitals.
Gauteng hospitals manage an average of 27.7 million patients annually and often have a shortage of beds.
In response, the department piloted the eBMS at Steve Biko Academic Hospital earlier this year. Because of its success it will be rolled out across the cluster. "Some hospitals have reduced patient waiting times by at least two hours."
Hospital staff and management have commended the eBMS. Now they can check the availability of beds across the cluster so that they can accommodate patients.
The system's cloud-based technology makes information available via the internet on computers or mobile devices, such as cell phones and tablets.
With eBMS information hospital personnel can make long- and short-term decisions. Some hospitals have reduced waiting times and achieved better ward and staff use.
To coordinate its services, the Gauteng Emergency Medical Services will also use the system when transporting patients to hospitals.
Kalafong Hospital, in Atteridgeville, west of Pretoria, is part of the Pretoria cluster.
"Management is using the eBMS to make reallocation decisions about ward beds," said Dr Khin Htwe, clinical manager at Kalafong Hospital, adding that some beds have been moved from quieter wards to those that are always busy.
"Having had the system in place since early January, Kalafong has already seen a two-hour reduction in its casualty waiting times," he said. He added that the system improved transparency and patient care across the cluster.
MEC Mahlangu said she anticipates that the system will be fully implemented across Gauteng by the end of 2016.
FAST FACT
Cloud computing, also known as on-the-line computing, is a kind of internet-based computing that provides shared processing resources and data to computers and other devices on demand.