Sport
Swimming South Africa is sending a strong 10-member team to represent the country at the summer Olympic Games in Rio de Janeiro, Brazil, next month.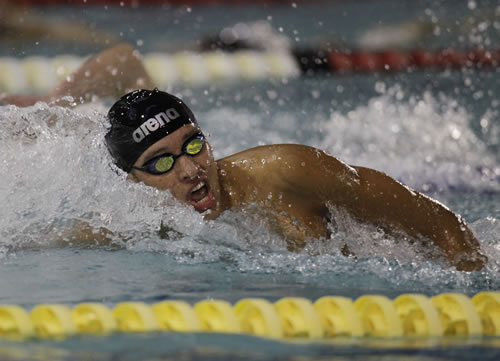 The 31st Olympic Games will attract athletes from 206 countries competing in 28 sporting codes between 5 and 21 August 2016.
One of the popular sporting codes at the games is swimming, which is a discipline in which South Africa will be well represented.
Swimming South Africa President Jace Naidoo says he believes the team is ready to dive into the pool and represent the country.
"The team has been in serious training and has just completed a competition programme in Europe where they did very well.
"They will be based in Italy for a camp before going to the final holding camp in the USA. This will give the team time to adapt to the time zones in Brazil and assist in their performance."
In recent times, the standard of swimming has advanced and Naidoo says he is hopeful that team South Africa will be competitive.
"The performance in international swimming continues to improve each year and we expect the competition in Rio to be extremely strong.
"We certainly hope that our team will be able to match the performance of our swimmers in London."
In the 2012 London games, the team won two gold medals. Naidoo says he hopes the 2016 team will bring home more gold. 
"We will be sending a team of 10 swimmers, two men's relay teams, a women diver and two open water swimmers for the 10km event (in the men's and women's event).
"Our main events will be the butterfly, were Chad Le Clos will represent us, and Cameron van der Burgh in the breaststroke."
He says although South African swimmers have a good reputation, it will count for nothing at the games and they need to bring their A-game to the swimming pools.
"At a major international event like the Olympics reputations will not count for much. Our swimmers' current form will be critical to our ability to win medals.
"In London 2012 Michael Phelps went to the Olympics expecting to win the 100m butterfly as he was the Olympic and World Champion in the event for a number of years. And we all know that our Chad le Clos won the race."
Naidoo added that the federation needs to work together to ensure that the team representing the country reflects the demographics of the country.
"As a country we will however have to invest more resources in ensuring that the swimming team becomes more reflective of the demographics of the country, both in terms of race and gender.
"We are certainly hopeful that with the performances of some of our younger swimmers this will become a reality in the near future."