The Smile Foundation

has been changing children's lives since 2000 by securing funding to perform surgery for treatable facial anomalies.
Princess Mchunu (5) is flaunting her smile and laughing out loud like most children her age, thanks to the Smile Foundation's surgical procedure on her lip.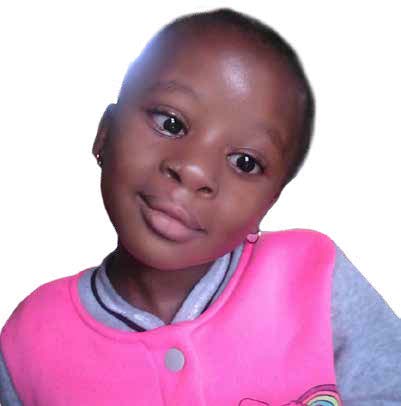 The Smile Foundation received a health award under the social transformation category at the recent Gauteng Premier's Excellence Awards. The  awards gives recognition to  organisations and individuals who contribute to improving the quality of life for Gauteng residents.
Princess was born with a cleft lip and cleft palate, which meant that her mouth had an opening in the upper lip that could extend into the nose and the roof of the mouth.
As a result of her illness, she had feeding and speech problems and her mother, Sylvia, had to resign from her job due to her baby's condition.
"I had to choose between Princess and my job. I chose my baby," said Sylvia.
Sylvia started researching options for a surgical procedure and was shocked that it could cost R60 000 or more to help her baby.
That's when she found and contacted the Smile Foundation. After meeting members of the organisation in 2014 her daughter's life changed for the better.
"I have been calling the foundation my family since then because it has done so much for me," she said.
Princess has had three surgeries so far. The first procedure for the lip, when she was four months old, followed by her first palate surgery at nine months and the second when she was almost two years old.
"We are waiting for confirmation of the date of her dental surgery and she also needs to do her lips again. She is also attending speech therapy," said Sylvia.
The foundation works with the county's 11 academic hospitals to benefit children with facial conditions and performs corrective facial reconstructive surgery and treatment.
Children in need of surgery for treatable facial anomalies such as a cleft lip, cleft palate, nose and ear conditions, facial paralysis (Moebius Syndrome), burn wounds and craniofacial abnormalities receive assistance.
The foundation was formed in 2000, after a personal request from Former President Nelson Mandela to help Thando Manyathi smile.
President Mandela asked the founder and executive chairman of the Smile Foundation, Marc Lubner, to help him secure surgery for Manyathi, who was suffering from Moebius Syndrome.
Lubner said winning the excellence award was recognition of the collaborative work that it takes to look after a child holistically.
"The award recognises the successful functioning of the relationships between state hospitals, corporate and private donors, input from surgeons, doctors and nurses and the catalytic role played by the passionate Smile team," said Lubner.
The foundation offers support to South African children from birth to 18 years. 
If you know of a child that is in need of reconstructive surgery you can call 0861 276 453.
DID YOU KNOW?
The Smile Foundation has changed the lives of more than 2 000 children across the country.