The Department

of Human Settlements is making inroads in ensuring that citizens live closer to their places of work.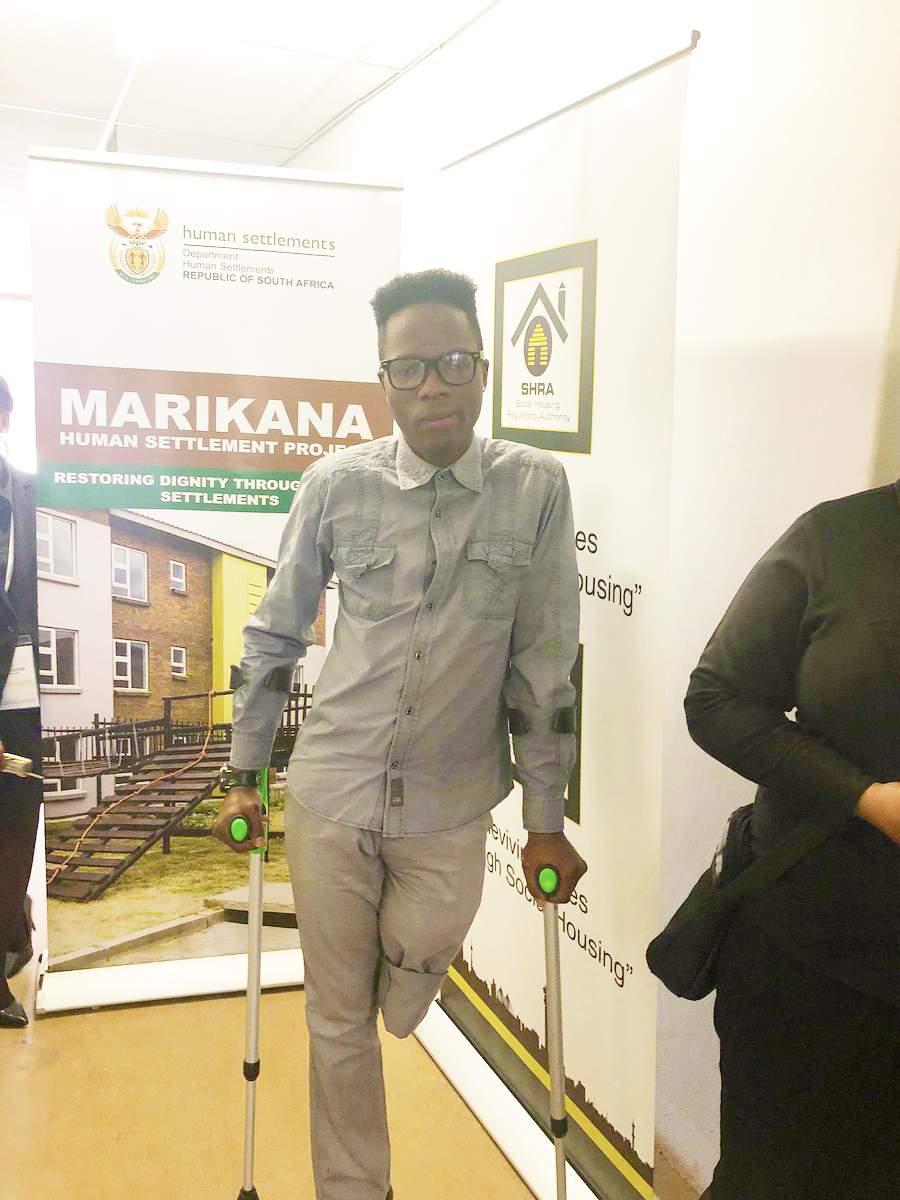 Mhwana is a beneficiary of the R300 million Thembelihle Social Housing village in the City of Tshwane.
"My leg was amputated and I used to struggle to move freely especially when I have to take taxis from Soshanguve where I use to live. Things are a little easier for me now because I live closer to work," said Mhwana.
The Ekuruhleni West College information technology student is currently doing his in-service training with a private company in the CBD.
Mhwana is renting a one- bedroom apartment and lives with his nine-year old sister who is in grade four at a school close to Thembelihle Social Housing village. 
"We have a park where my sister can play with other children in a safe environment in our village. There is a pool, a tennis court and a mini soccer field. There is also 24 hour security."
The housing project is an initiative by the Department of Human Settlement. Construction on the project started in June 2014 and it was completed in November 2017.
It consists of 11 three-to four-storey walk-up blocks and six tower blocks of 10 to 11 storeys.
Human Settlements Minister Nomaindiya Mfeketo launched the social housing project adding that it was an example of how to integrate mixed housing in the inner city as a way of undoing the apartheid legacy of racialised spatial planning.
Raschelle Naidoo (45) from Mpumalanga arrived in Pretoria in 2017 with her five-year- year old daughter looking for a job.
After struggling to find a place to stay she and her daughter lived on the streets before being accommodated at a shelter for women in Pretoria for four months.
Naidoo managed to find a job as cleaner and decided to apply at the village for rental accommodation.
The mother and daughter are renting a bachelor flat.
"I am at peace with my life because I have a stable job I don't have to travel to work and my child attends Northwood Independent School which is situated across the street from Thembelihle village."