New IPP projects signed by government are expecting to create 58 000 new jobs, mostly during construction.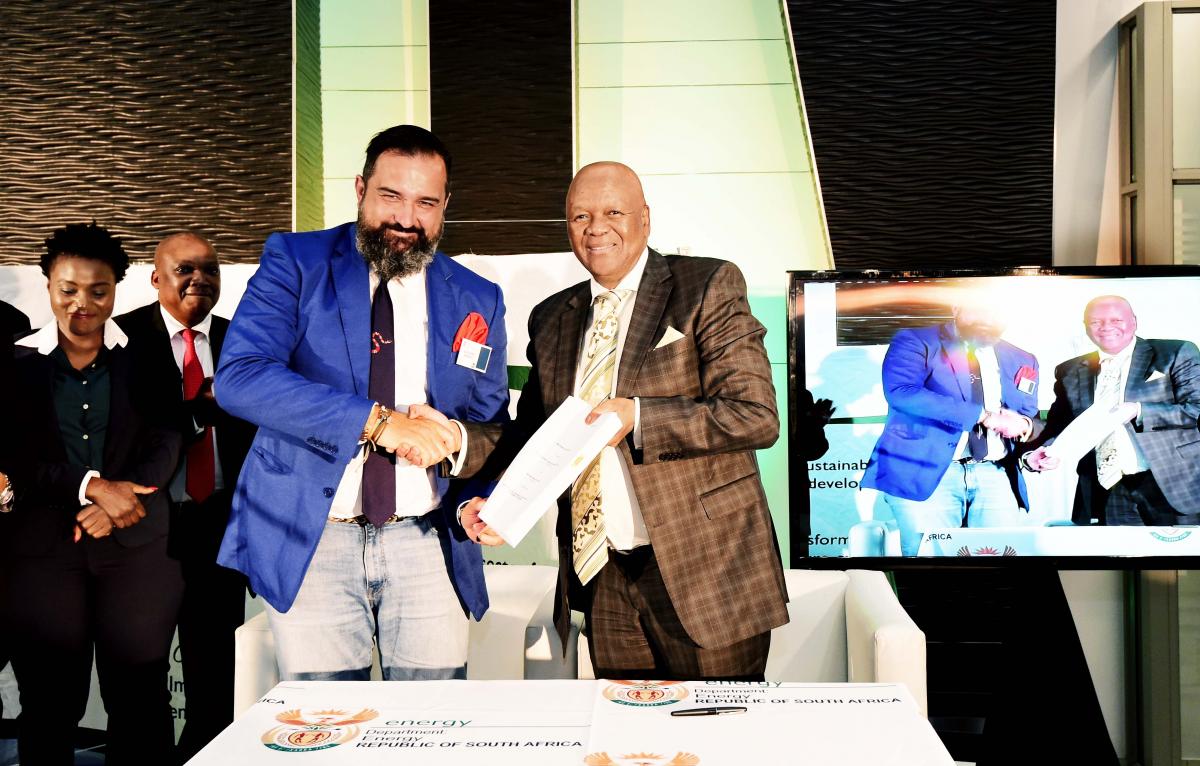 The Minister of Energy Jeff Radebe recently signed 27 renewable energy projects, creating the way for diversified energy sources to enter the energy mix.
"It is with great pleasure that I announce the signing of the agreements for these projects that were procured under the Renewable Energy Independent Power Producer Procurement Programme (REIPPP), Bid Windows 3.5 and 4," the Minister said.
 The projects had been on hold since 2015.
This is the largest procurement of independent power producer (IPP) projects to date. It consists of a R56 billion investment and about 2300 MW of generation capacity that will be added to the grid over the next five years.
Pele Green Energy a 100 percent black-owned IPP which signed contracts with the department as part of the agreement, believes that the projects will be highly beneficial for communities.
"This is a landmark moment for communities which will host the renewable energy power plants. It means that they will receive new opportunities for employment and broader socio-economic advancement," said Fumani Mthembi, managing director of Pele Green Energy's research and social investment arm.
 The Minister confirmed that the IPP programme will benefit the economy and consumers.
"This investment has been injected into the economy by the private sector, with no contribution from government other than its support to Eskom. This will have a positive impact on the economy while competition in the energy sector will certainly benefit the consumer," he said.
The Northern Cape will receive most of the investment with 15 wind, solar photovoltaic and concentrated solar power projects, followed by the Eastern Cape and North West, which will be able to start another four wind projects each.
The Western Cape will add another two wind projects to its portfolio, while Mpumalanga will start its first IPP biomass project and the Free State will add one small hydro project.
Minister Radebe said the signing of these agreements reinforces government's commitment to renewable energy.