A KwaZulu-Natal (KZN) community will soon be enjoying therewards of a successful land claim that they have turned into a private game reserve.
The first black-owned private game reserve is on the cards for KZN, thanks to a R15 million government investment to the Mayibuye Community Trust.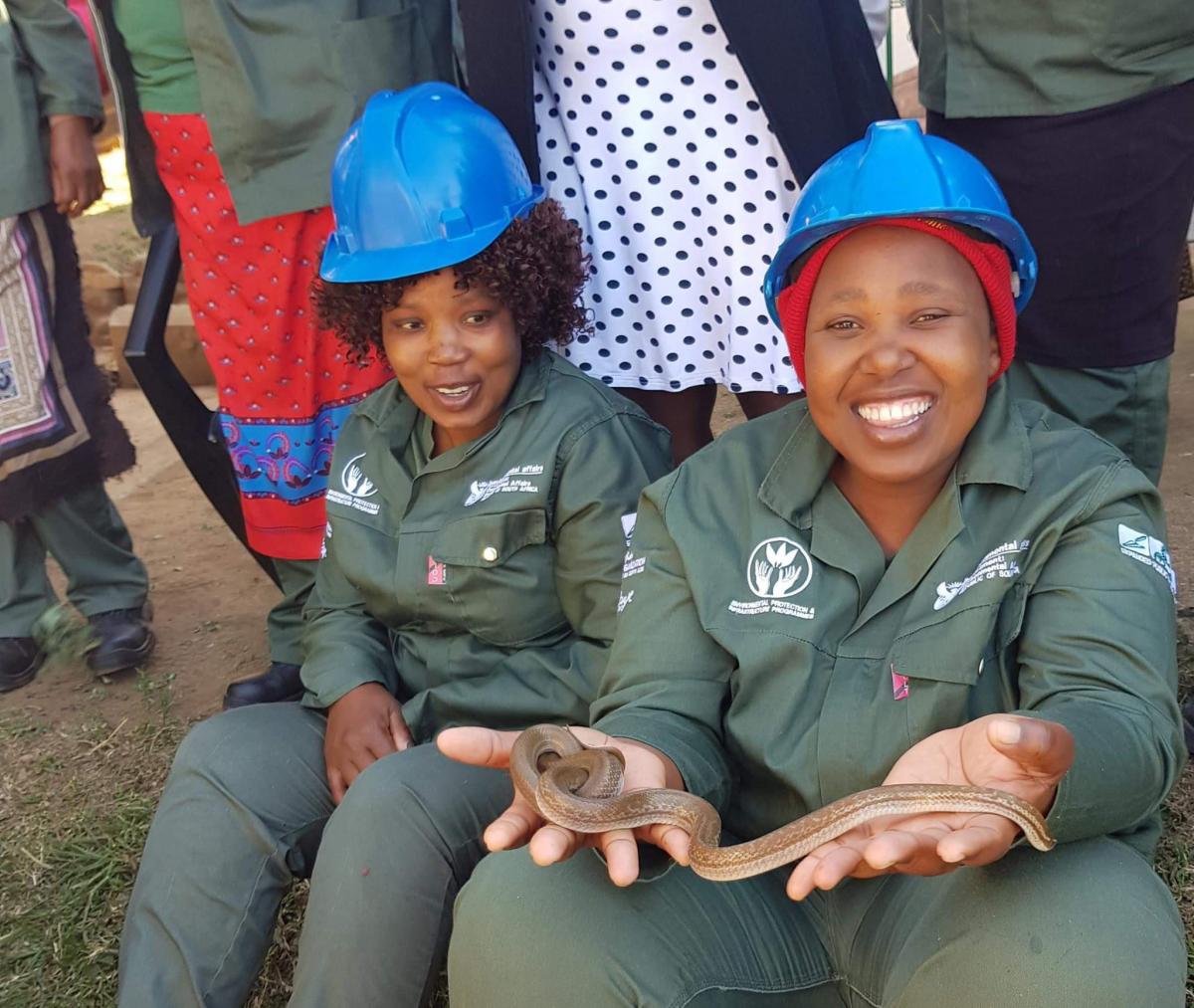 The word mayibuye, which means to return in isiZulu, is also the name of the 5 581-hectare Mayibuye Game Reserve, which is located between Pietermaritzburg and Durban.
The land being returned to the community was taken via forced removals in 1963, which saw 445 people lose their homes.
Chairperson of the reserve, Welcome Maphanga said the community was relocated to KwaXimba, near Cato Ridge.
"In 2003 we set up a trust and registered our claim with the Land Commission. The claim was successful and our land was given back to us in 2007."
After they got their land back the community decided to establish Mayibuye Game Reserve.
The reserve was assessed by the Ezemvelo KZN Wildlife Stewardship Programme and given the status of a private game reserve.
Ezemvelo KZN Wildlife is a subsidiary of the Department of Environmental Affairs. The programme is a guide for the wise use, management and protection of land.
Maphanga said they had to look for investors so that they could develop the land.
The benefitting communities will have a 51 percent share in the company that is rolling out the exciting new development.
The Mayibuye Game Reserve has created 78 job opportunities, including field rangers and administration clerks.
Community member and office clerk Thembile Phetha said she is happy to be part of the reserve.
"I was sitting at home for years and couldn't find a job. I am also very happy that I am able to provide for myself and my family," she said.
Community elder Khuphula Mchunu (83), a trustee said he can now die a happy man because he knows that the reserve will be completed and that the land has been returned.
"Our investors helped us to fence the reserve but unfortunately the fence was vandalised. We had to start all over again. This is the third time we are fencing the reserve," said Maphanga.
Fortunately, the KZN Department of Agriculture rescued the trust, withR5 million boost in funding.
"The Department of Environmental Affairs gave us a further R10 million," Maphanga confirmed.
Government's funding enabled the reserve to erect a 45 km wildlife fence, a gate house and build offices.
"In addition, two houses have been refurbished and converted into project offices. Wildlife introductions have been initiated, including the purchase of giraffe, zebra, wildebeest, kudu and other buck species.
Maphanga said that once complete, the reserve will offer game drives and walks, conferencing and wedding facilities, two lodges, a spa, restaurants, a world-class wildlife rehabilitation facility and select breeding programmes.