A government initiative aims to offer one million unemployed youth paid work experiences.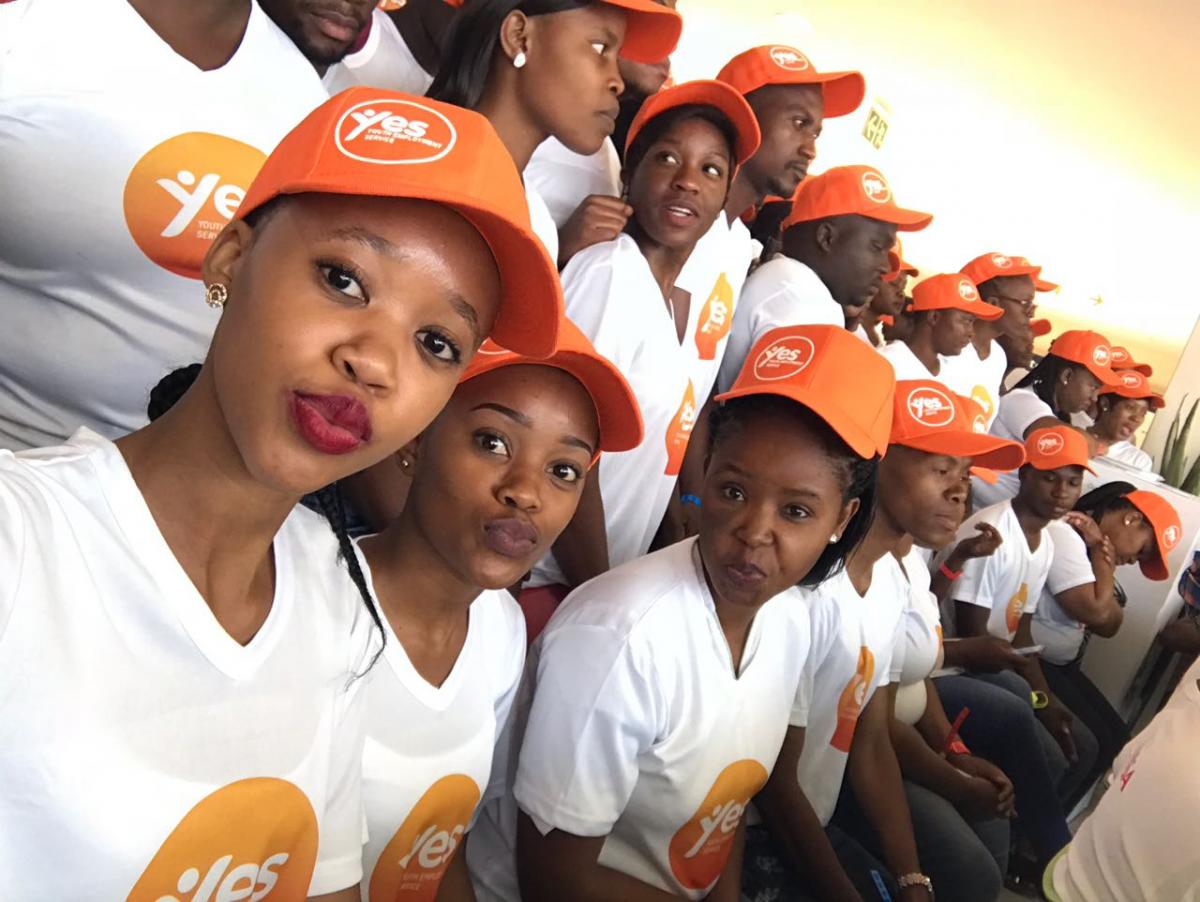 Masego Temane is delighted to be gaining work experience, in line with her Human Resource Management Diploma, as a participant of the Youth Employment Service (YES).
YES, which was recently launched by President Cyril Ramaphosa, aims to prepare young people for employment and provide them with the technical skills needed to underpin the industrialisation of the economy.
Temane explains that after graduating in 2016 she couldn't apply for jobs because she did not have the necessary experience.
"It was very challenging to look for a job without experience. Luckily I came across the Lulaway Recruitment Agency which is working with YES, and they offered me an internship."
YES is a joint effort by government, labour and business to offer paid work experiences to one million South African youth over the next three years.
Research undertaken by stakeholders indicates that one year of work experience on a CV, with a reference letter, increases a young person's chance of finding employment threefold.
Temane added that she loves her job, because she also gets to help other young people find a job as she is an intern recruiter.
At the launch of YES, President Ramaphosa was introduced to the first 100 youth who will be employed through the programme by ABSA, Investec, Netcare, Sasol and Unilever.
"We see this initiative as one pillar of a broad and comprehensive national effort to create opportunities for young people. Another central pillar is the development of the skills and capabilities of young people," said President Ramaphosa.
He called on small businesses to play their part as they have a huge employment base and said that large businesses cannot absorb sufficient youth alone.
According to YES CEO Tashmia Ismail-Saville, out of 15.5 million people in South Africa aged between 18 and 34, 5.8 million are unemployed.
"YES aims to give that portion of our youth, which are largely overlooked by the country's current employment models, a crucial first chance to gain decent quality, paid work experience," said Ismail-Saville.
As an additional incentive for small businesses, those which employ black youth, between the ages of 18 and 29, will be eligible for an Employment Tax Incentive which is equivalent to R1 000 per month.
YES youth must be:
Between 18- and 34-years-old.
Must be unemployed for more than six months.
African, Coloured or Indian.
Should companies wish to claim the Employment Tax Incentive, the youth must be between the ages of 18 and 29.
How much will the youth earn?
The salary is expected to be set at the national minimum wage of R3 500 per month, which includes associated training and support. The average cost per annum is R55 000.   
For more information visit: www.yes4youth.co.za.