Traditional leaders have a crucial role to play in building a society free of poverty, unemployment and inequality.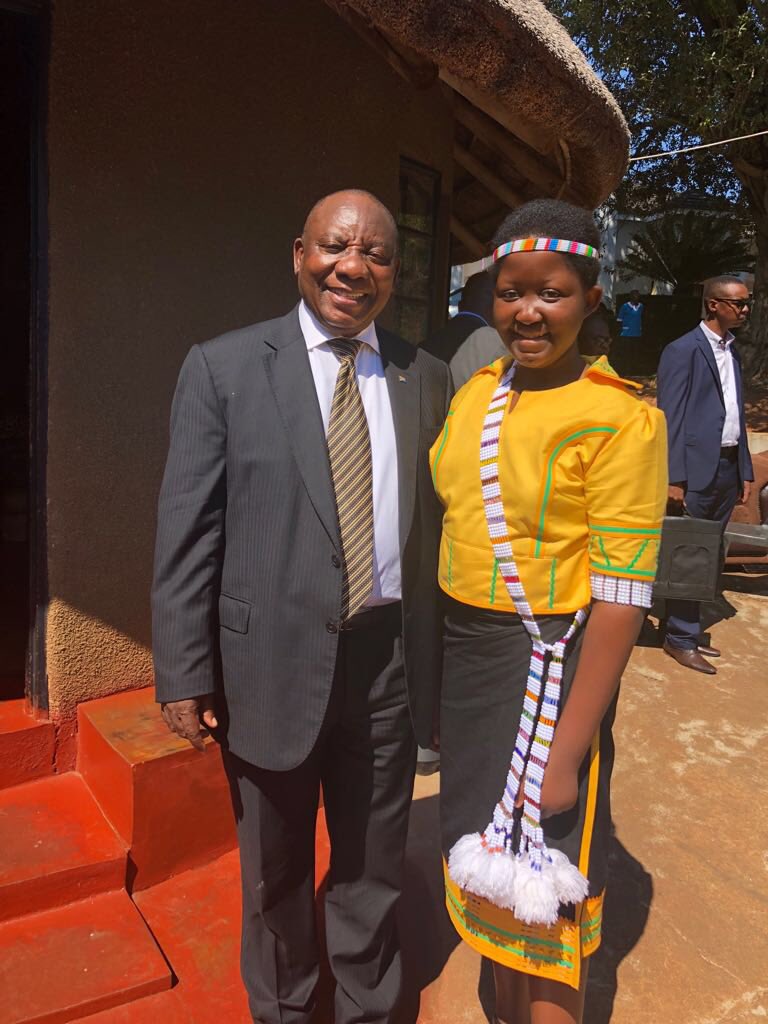 Khelobedu could become a 12th official language for South Africans in line withrestoring dignity of traditional leadership.
President Cyril Ramaphosa made this announcement during the coronation ceremony of the Queen of Balobedu at Mokwakwaila Stadium in Bolobedu, Ga-Modjadji in Limpopo.
Khelobedu is a language spoken by the Balobedu tribe which the 13-year-old Balobedu Rain Queen elect, Masalanabo Modjadji, will take over when she turns 18, after being installed as Queen Modjadji VII.
She will graduate in terms of the Balobedu customs and traditions.
"This is a true historic milestone that Mama Winnie Madikizela-Mandela would have been proud of. This is the first and only queenship in the country and on the continent," said President Ramaphosa.
The Balobedu Queenship was officially recognised in March 2016 after the Commission on Traditional Leadership Disputes and Claims (CTLDC) conducted research on the status of the Balobedu, as per the claims submitted to the CTLDC.
"Government is committed to giving effect to the provisions of Chapter 12 of the Constitution, especially the restoration of the dignity of the institution of traditional leadership in a Constitutional democracy," said President Ramaphosa.
He said the recognition of the Queenship in South Africa demonstrates the commitment to the principle and value of gender equality, while also recognising the leadership role that women play in all spheres of life.
"Traditional leaders have a crucial role to play in building a society free of poverty, unemployment and inequality. Our traditional leaders need to be at the forefront of the struggle to restore rights and dignity of our people."
He further stressed the important role played by traditional leaders in restoring land to the rightful owners.
"They need to ensure that the land is restored to those who work it and that those who the land is returned to have the means to work it," said President Ramaphosa.
An estimated 25 million people who live in rural areas do so under the leadership of traditional leaders.  
DID YOU KNOW?
•   The Balobedu were affected when in 1972 the then Rain Queen Makoma Modjadji was stripped of her powers and her title was reduced to chieftainess.
•   Villages and indunas under her jurisdiction were incorporated into the Lebowa and Gazankulu homelands consequently destroying the rich cultures and the lineage of the queen dating back over 400 years.