The North West Department of Health invested in technology that will improve workflow and reduce waiting time for patients who need to be diagnosed.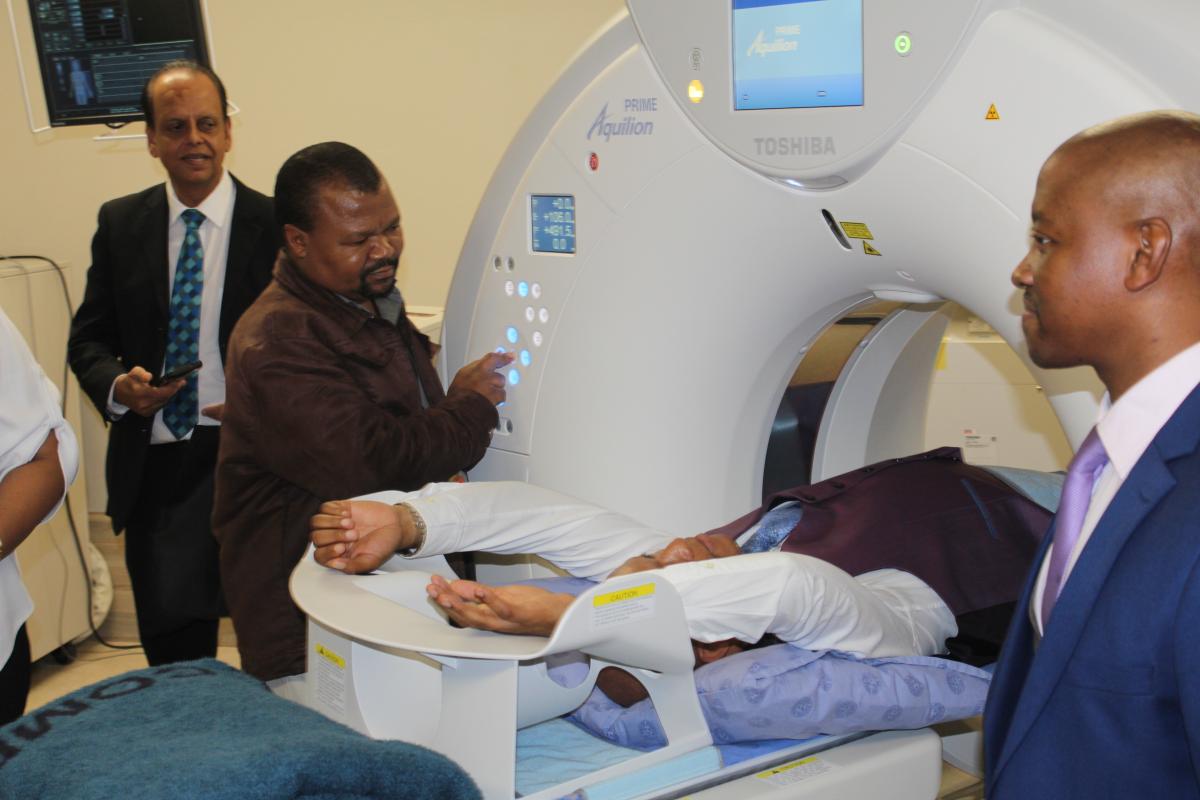 North West Department of Health has invested about R14 million in a state-of-the-art computed tomography (CT) scanner for Tshepong Hospital.
The new scanner, which is situated in the hospital's radiography unit, will ensure that radiographers are able to get the best images of a patient's internal organs, while they benefit from little radiation exposure.
Speaking at the unveiling of the scanner, North West Health MEC Dr Magome Masike said the machine will not make a difference if there are no good doctors to
interpret the results.
"We have appointed radiographers and radiologists, who are able to run the machine and interpret the results.   In addition, we have surgeons and doctors who perform operations after the results have been interpreted," Dr Masike said.
 "We now have the latest technologically advanced CT scanner at Tshepong hospital. We need the best technology to solve our patients' problems," he added.
The CT scanner can diagnose quicker, ensuring a shorter hospital stay for patients and providing access to cheaper healthcare.
Tshepong Hospital CEO Polaki Mokatsana said the machine is already making a difference.
Healthcare professionals at the hospital recently had to remove a knife from the brain of a 23-year-old man from Mafikeng, who was stabbed during a brawl. 
Mokatsana said surgeons had to conduct a very complex operation. The CT scan showed that the knife was buried in the brain, with only the handle sticking out.
"We are sure this new CT scanner will not only improve workflow and reduce patients' waiting times, it will also offer additional examinations like cardiac CT, CT colonography and CT digital subtraction angiography," said Mokatsana.