Black-owned small businesses will receive a major cash injection as government steps up efforts to support them.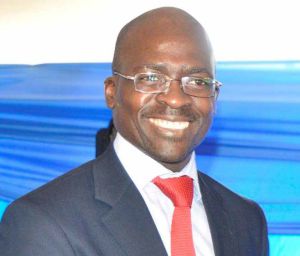 The launch of the Godisa Supplier Development Fund will see R165 billion spent on financial and non-financial support to businesses owned by black people.
"The Godisa Fund is a R165 million fund that is set up with contributions from Small Enterprise Finance Agency (Sefa), Transnet, and Anglo American's (enterprise development arm) Zimele. We came together, we each put [in] a bit of money and we said let's identify small businesses that can help supply Transnet," said Public Enterprises Minister Malusi Gigaba at the official launch of the fund.
Small black-owned businesses will get the necessary support to help them provide services and manufactured goods to Transnet.
Minister Gigaba said the fund would also help small business deal with the challenges they face, especially in the first few years of existence.
"In South Africa, we have almost five million small and medium entrepreneurs and 70 per cent of them do not survive beyond 18 months due to structural problems, which include lack of access to funding, which is a serious economic efficiency. It is something that our economy will not self-correct."
The Minister called on young black people to take advantage of the opportunity and apply for funding.
He congratulated Transnet, Anglo-American and Sefa for setting up the fund.
"We need to increase our appetite for risk, take a handholding approach and trust black people as capable entrepreneurs so that we don't build the economy on the back of fronting entrepreneurs with no experience or skills," the Minister said.
To apply for the funding, business owners need to submit an investment proposal, together with a formal business plan. Once evaluated, potential recipients will have to present their business case to a committee consisting of the fund manager, among others.
To qualify for Godisa funding, applicants have must be a small business, it must be black-owned and be able to render a service to Transnet. Interested businesses can contact Sefa on 086 000 7332 or go to www.sefa.org.za for more information.