Residents of Kagiso in Krugersdorp no longer have to take long journeys to neighbouring towns to access justice services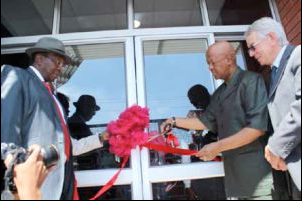 hese services are now close to their homes thanks to the newly revamped Kagiso Magistrate's Court, launched by Justice and Constitutional Development Minister Jeff Radebe recently.
"By revamping this court we ensure that the community of Kagiso will no longer suffer the indignity and hardships of having to commute to the far away court in town to access services relating to civil claims, family law, maintenance, deceased estate," said Minister Radebe.
He added that it was important that justice was felt in all aspects of people's lives. The new look court forms part of efforts to accelerate access to justice, specifically for people living in townships and rural areas.
The court was previously a branch court, which only dealt with criminal matters like prosecuting criminals. It has now become a full services court and offers a range of services to the Mogale City Municipal District, from maintenance and domestic violence services to a small claims court and children's court.
The Minister said that through the Access to Justice Programme, the department is ensuring that magistrate's courts are available in municipal districts. This will speedily transform the justice system and contribute towards building an equal and just society.
To date 35 magistrate's courts in Gauteng and the North West have been re-aligned to serve specific communities.
"By remodelling the criminal justice system we have now created a criminal justice system that responds to the needs of our democratic society," said Minister Radebe.
The remodel includes beefing up visible policing, improving crime-fighting initiatives and handing out higher conviction rates and harsher sentences for criminals.
With the adoption of the Civil Justice Reform Programme (CJRP), which was approved by Cabinet in 2010, the department is working hard to ensure a speedy, affordable, simple and accessible justice system to resolve civil disputes in court.
20 years of justice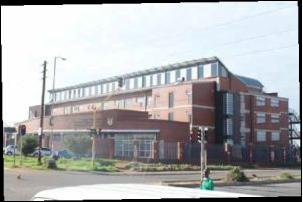 The opening of the court comes at a time when South Africans celebrate 20 Years of Freedom and shows government's commitment to addressing the inequalities of the past. Since 1994, the department has built 43 new courts, mostly in areas that did not enjoy these justice services before, and revamped others.
The Kagiso Magistrate's Court is the 29th branch court to be converted into a full services court since 1994. Small claims courts in the country have also increased to 293, with 30 established in the current financial year alone and over 1 630 commissioners presided in these courts free of charge. The department's goal, according to the Twenty Year Review, is to establish a small claims court in every district.
"I am confident that the community of Kagiso will live up to its name which translates to 'Let there be peace' in Setswana, and set the trend for peaceful resolutions of civil disputes in our courts," said Minister Radebe.
For mother of three, Nonthembehle Giyani, the court brings much relief. "I used to spend so much money on transport to go to court for my maintenance claim but now I can just walk from my home and will be at the court in 10 minutes."
Construction worker Enoch Addis said he hoped the new court would help put away criminals that trouble community for good. "We feel safer and believe that our community will improve because the new court will process more cases quicker.