In the course of my duty to the nation, I am very privileged to see just about every corner of our beautiful country.
My visits to communities all over South Africa always create mixed feelings.
There are places where the scars of apartheid still run deep – in the form of children in rural villages walking long distances to school, or the ravages of alcohol abuse among farm workers in some areas.
The scars are there in the form of men and women idling their time away on street corners or in shebeens, because their skills and level of education don't allow them to participate fully in South Africa's economy.
And they're there in the back streets of townships where gangs terrorise residents and social ills such as substance abuse, teenage pregnancy and domestic violence are a way of life for many.
And yet, I often visit these communities because government is working with citizens to improve living conditions and we are trying to make a difference, or have already made a difference in such places.
This is when I see new schools, clinics and traffic lights going up. This is when I see women's cooperatives that feed families and produce goods for export to other countries. This is when I meet medical staff who work flat-out in remote corners of the country to care for the sick, or police officers who put their lives on the line to confront brutal criminals.
This is also when I see new roads where there once were gravel tracks; brand-new universities and hospitals in places from which people used to travel dozens of kilometres to access education or health services; factories and other industrial plants where people used to be jobless and hopeless.
Seeing this rate and level of development around our country gives me the inspiration to serve the people of South Africa, and gives me the confidence that we will never fail in moving South Africa forward.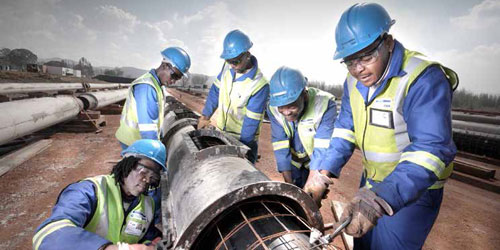 South Africa is one big building site where cranes and crews in our major cities are helping our economy to grow, while tractors, trenches and expanded public works in our rural areas are bringing modern infrastructure and social opportunities to citizens.
But our nation's growth is not just about what we do with our hands.
More importantly, it's about what we do with our hearts and minds.
News headlines do not always tell us the full story about South Africa. But they do tell us important – and sometimes disturbing – stories that challenge us to work as hard on our behaviour as we do on our building sites.
Recently, these stories have included a reported incident where children at an Eastern Cape school refused to eat their meals because cooks in the school kitchen urinated in buckets used for food. The women who prepared the food said their walk to bathrooms off the school premises was too long.
On a different subject altogether, there was the distribution of shocking video footage showing Witbank community members refusing to help a man who had been set alight as punishment for stealing copper wire at an electric sub-station.
Media reported that the man was seen pleading with people to call an ambulance while some of his skin was hanging off his body. Instead, people gathered around him only to have a look at his suffering.
The man walked to a nearby clinic and made it to hospital, but died after a few hours.
Around the same time, it was reported from the Free State that a 47-year-old businessman and his 16-year-old son had been arrested in connection with an incident in which the man's son had allegedly humiliated and traumatised a 57-year-old security guard by having a dog commit a sexual act against the guard.
Some of these events are unthinkable to most law-abiding, peace-loving South Africans, but it is a reality that such horrible acts are part of our social fabric.
Just a few days ago, we celebrated Freedom Day; a day that reminds us of the road we have travelled to a better, post-apartheid South Africa, and a day that focuses our attention on the Bill of Rights in our Constitution that is, in a way, the terms and conditions of our freedom. With regard to equality, the Bill of Rights says no-one can be discriminated against.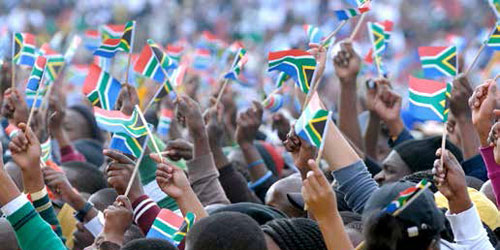 On human dignity, the Bill of Rights says everyone has a basic human dignity which must be respected.
The Bill of Rights declares that everyone has the right to life, and that everyone has the right not to be treated or punished in a cruel, inhuman or degrading way.
The Bill of Rights also says that every child has the right to basic nutrition, shelter, basic health care services and social services, and to be protected from maltreatment, neglect, abuse or degradation.
It is sad that many South Africans live their lives – and damage the lives of others – as if these rights do not exist.
It is also sad that when people commit violations of the Bill of Rights, they are excused or protected by members of their families or communities, who stop the police from investigating or our social agencies from intervening.
This goes against our best efforts to move South Africa forward.
We need South Africans not just to check how much the country is changing by looking at our physical development, but to help the country change for the better by examining and improving their behaviour and living up to their responsibilities as citizens.
No amount of new houses, roads, factories or power stations will advance our development as much as the spirit and practice of ubuntu and good citizenship.
Just more than eight years ago, the African National Congress produced a discussion document entitled The RDP of the Soul that set out the way for transforming our country through the reconstruction and development of the nation's spirit.
The document stated that it was "the spirit of South Africans that drives our political, economic and social processes".
It said: "All religions agree on the great spiritual truths which drive humanity, and we need to accept this agreement as the launch pad for new development. We hold the same values in common whether it is love, joy, or peace; honesty, justice or integrity; generosity, responsibility or loyalty; and these arise from the experience of ubuntu."
Eight years on, the same issues confront us in 2015. Our cranes, hard hats, jobs and spending power will mean nothing if we don't improve what we think, feel and do deep inside ourselves.
Building a better South Africa starts on the inside; let's get to work.
Jacob G Zuma
President of the Republic of South Africa